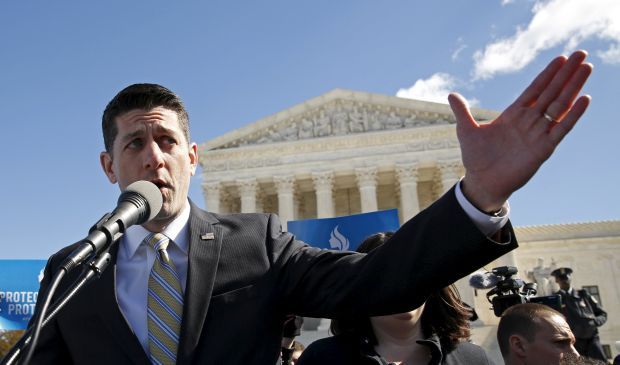 REUTERS
Ryan, whose Republican party opposed the landmark nuclear agreement the Obama administration and five other world powers reached with Tehran last year, said Iran's latest reported missile test violated international law, according to Reuters.
Iran's Islamic Revolutionary Guards Corps (IRGC) test-fired several ballistic missiles on Tuesday, state television said, challenging a United Nations resolution and drawing the threat of a diplomatic response from the United States.
U.S. and French officials had earlier said a missile test by Iran would violate U.N. Security Council Resolution 2231, which calls on Iran not to conduct "any activity" related to ballistic missiles capable of delivering nuclear weapons.
Several Republican lawmakers called for more U.S. sanctions in response, but there were no immediate plans to introduce new legislation.