Foreign Ministry confirms death of three Ukrainians in crash of An26 plane in Bangladesh
21:15, 09 March 2016
World
Three Ukrainian crew members of the Antonov An26 aircraft that fell into the sea off the Bangladesh coast March 9 are reported to have been killed in the accident, while one more Ukrainian citizen from the crew remains in critical condition, as announced on TV channel 5 by first secretary of the Department of Consular Service of the Ministry of Foreign Affairs of Ukraine Yevhen Ihnatovskyi.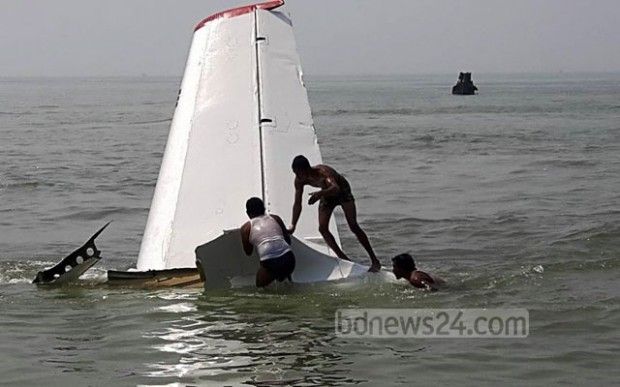 bdnews24.com
"According to the latest figures of the Ukrainian Embassy in India, three citizens of Ukraine were killed in an accident, and one citizen is now in critical condition at a local hospital, where he has been provided all medical care available. The Embassy of Ukraine in India is now in contact with the law enforcement agencies of Bangladesh to ascertain the circumstances and causes of the crash. So far, there has been no official information in this regard," the statement says.
Read alsoTASS: An-26 plane crashes off Bangladesh coast, Russian pilot deadEarlier, the Ukrainian Foreign Ministry confirmed the death of two Ukrainian citizens. There were four crew members onboard the An26 plane that crashed into the sea 5 km off the Bangladesh coast.
If you see a spelling error on our site, select it and press Ctrl+Enter