WHO: Zika vaccine trials too late for Brazil
09:07, 10 March 2016
World
The first tests of Zika vaccines on humans are expected to start only at the end of the year and will be too late to help fight the current outbreak in Brazil, says a senior World Health Organization (WHO) official, SBS reported.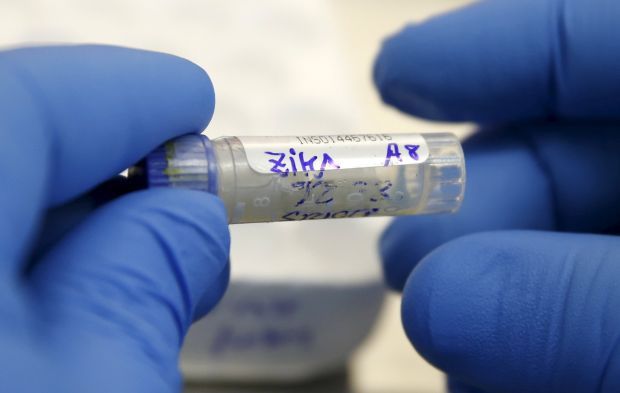 REUTERS
The UN health agency had convened international experts this week in Geneva to discuss strategies to develop the right vaccine and diagnostic tools, as well as methods to fight mosquitoes, as reported by SBS.
WHO has made it an urgent task to drive this research forward because of strong indications that the virus causes neurological defects in unborn babies.
There are currently 18 research projects on vaccines against the virus, which usually causes only mild flu symptoms.
The most advanced of them are "still a few months away from first human clinical trials," said Marie-Paule Kieny, WHO's chief innovation officer on Wednesday.
"They might come too late for the current outbreak in Brazil," she added.
Brazil has had the largest share of infections amid the outbreak in Latin America.
Brazilian authorities have estimated up to 1.5 million infections, but they have stopped counting due to the rapid spread of the virus.
The virus is mostly transmitted by Aedes aegypti mosquitoes, which also spread very similar viruses including the one that causes dengue fever.
However, insecticides have not had a significant impact on dengue transmission and might therefore also not help against Zika, WHO cautioned.
"Aedes aegypti is the cockroach of mosquitoes," Kieny said.
Latin American countries are considering alternative techniques, such as sterilizing insects in laboratories, infecting them with certain bacteria, or using genetic engineering.
"Extreme rigor" was needed for evaluating such novel tools, WHO said.
Developing a medicine against Zika is not a priority because it would be difficult to test new products on pregnant women, according to WHO.
If you see a spelling error on our site, select it and press Ctrl+Enter