DW: Poland's constitutional stand-off deepens
10:39, 10 March 2016
World
Poland's constitutional crisis is deepening after the Constitutional Tribunal ruled that changes made by the government have neutered the country's highest court, while the government said it will ignore the ruling, according to Deutsche Welle.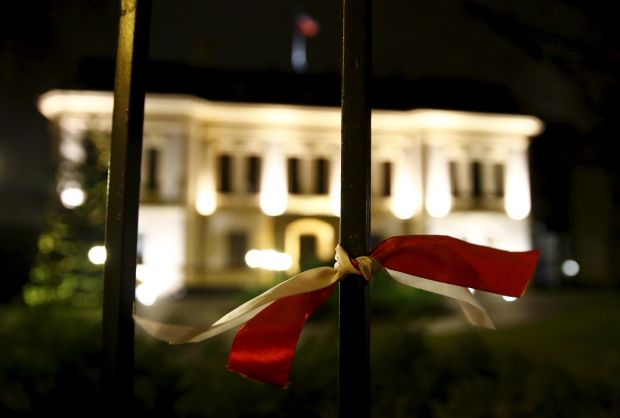 REUTERS
The ruling right-wing Law and Justice (PiS) government, which won a majority at parliamentary elections in October, moved rapidly in late 2015 to amend the law on how the Constitutional Tribunal functions. The court is Poland's highest legislative body ruling on the constitutionality of laws, DW wrote.
A stand-off ensued between the government and an opposition centered around the Committee for the Defense of Democracy (KOD) after the government refused to recognize three judges chosen by the previous government.
Instead, the new government chose its own candidates, who were sworn in by President Andrzej Duda – himself close to PiS – but they have yet to be allowed by the tribunal to take up their positions.
The tribunal's president, Andrzej Rzeplinski, said the constitution gives the tribunal the right to examine the new law, while the government says it cannot because the new law means that the court only has 12 sitting judges and therefore not enough for a quorum.
Twelve judges took part in the sitting that started Tuesday, instead of the 13 specified by the government-initiated amendments. The ruling was – as expected – not backed by two judges sworn in by President Andrzej Duda.
The government's critics claim it is reverting to the confrontational style of politics that characterized the 2005-7 PiS-led administration – the first since the end of communism in 1989 with a parliamentary majority – and that the tribunal is one of the few checks on the government.
"This will likely worsen the Polish government's reputation abroad and increase divisions and tensions within society," Gavin Rae, a sociologist at Kozminski University in Warsaw told DW.
If you see a spelling error on our site, select it and press Ctrl+Enter