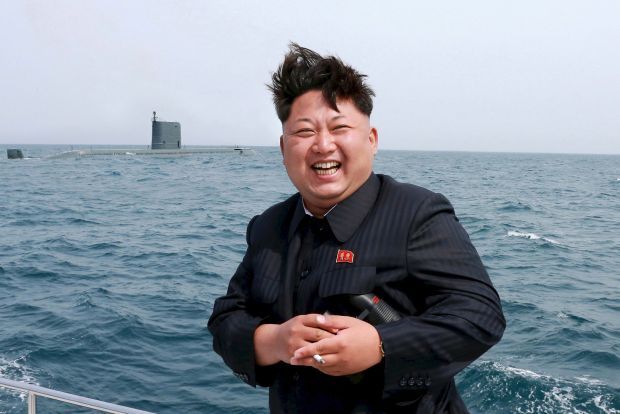 REUTERS
The North also announced it has scrapped all agreements with the South on commercial exchange projects and would "liquidate" South Korean assets left behind in its territory, Reuters wrote.
North Korea has a large stockpile of short-range missiles and is developing long-range and intercontinental missiles as well. The missiles fired on Thursday flew about 500 km (300 miles) off its east coast city of Wonsan and were likely from the Soviet-developed Scud series, South Korea's defense ministry said.
Japan, which is within range of the longer-range variant of Scud missiles or the upgraded Rodong missiles, lodged a protest through the North Korean embassy in Beijing, Japan's Kyodo news agency reported.
North Korea often fires short-range missiles when tensions rise on the Korean peninsula. Pyongyang gets particularly upset about the annual U.S.-South Korea drills, which it says are preparations for an invasion.
The U.S. and South Korea remain technically at war with the North because the 1950-53 Korean War ended in an armed truce instead of a peace agreement.
Around 17,000 U.S. military personnel are participating alongside some 300,000 South Korean troops in what South Korea's Defense Ministry has called the "largest-ever" joint military exercises.
North Korea on Sunday warned it would make a "pre-emptive and offensive nuclear strike" in response to the exercises.