Prosecutors file charges against Brazil ex-leader Lula
13:48, 10 March 2016
World
Brazilian prosecutors are filing charges against ex-President Luis Inacio Lula da Silva in a money laundering probe, officials say, the BBC reported.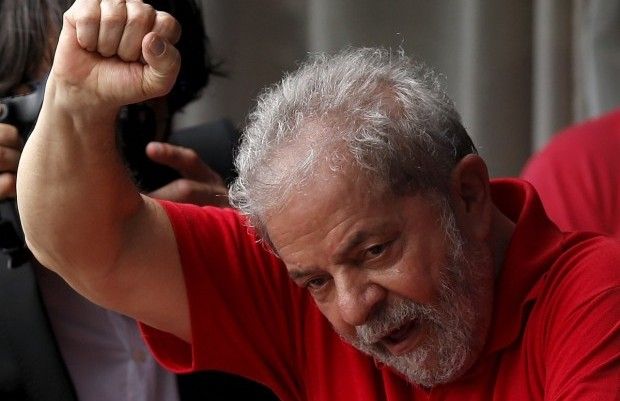 REUTERS
The charges, which are related to a major corruption scandal at state oil company Petrobras, still have to be formally accepted by a judge, according to the BBC.
He is among 16 people who are formally being accused of money laundering by Sao Paulo prosecutors.
Lula's son is also reported to be on the list.
Lula and his wife, Marisa Leticia, face questions over the alleged ownership of a seafront penthouse in the exclusive resort of Guaruja.
Prosecutors say one of the country's biggest construction firms, OAS, carried out extensive refurbishment on the penthouse.
Officially the apartment belongs to OAS, which is under investigation. It has been accused of paying bribes to politicians and senior officials at Petrobras to secure lucrative contracts.
Lula, 70, denies all accusations and says he never owned the apartment. He also accuses the prosecutor in the case of being arbitrary, says the BBC's Daniel Gallas in Sao Paulo.
If you see a spelling error on our site, select it and press Ctrl+Enter