Zika virus associated with meningoencephalitis
09:26, 11 March 2016
World
Zika virus (ZIKV) is currently spreading widely, while its clinical spectrum remains a matter of investigation.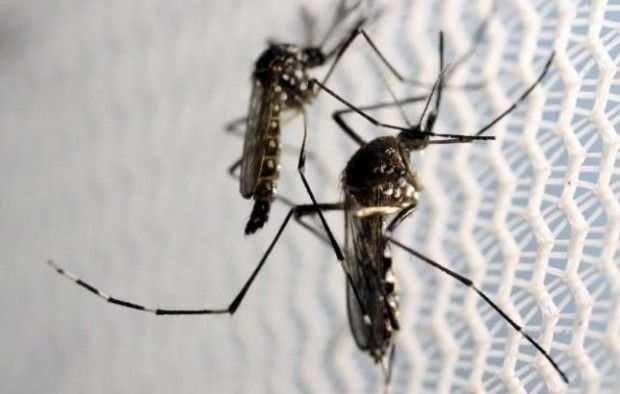 REUTERS
Evidence of a relationship between ZIKV infection and cerebral birth abnormalities is growing. An increased incidence of some peripheral nervous syndromes among adults was reported during outbreaks in French Polynesia and Brazil, but no formal link with ZIKV infection was shown. However, there was a case of central nervous system infection with ZIKV that was associated with meningoencephalitis in an adult, according to The New England Journal of Medicine.
An 81-year-old man was admitted to the intensive care unit (ICU) 10 days after he had been on a 4-week cruise in the area of New Caledonia, Vanuatu, the Solomon Islands, and New Zealand; he was reported to have been in perfect health during that time. On medical examination, he was febrile (39.1°C) and comatose with hemiplegia of the left side, paresis of the right upper limb, a normal response to tendon reflexes, and a Babinski sign on the left side. The patient's trachea was intubated and mechanical ventilation begun; a transient rash was observed within the next 48 hours.
Magnetic resonance imaging (MRI) of the brain was suggestive of meningoencephalitis.
A lumbar puncture was performed on day 1, and findings on analysis of cerebrospinal fluid (CSF) were suggestive of meningitis.
The patient was initially treated with amoxicillin, cefotaxime, gentamicin, and acyclovir, but these antimicrobial agents were stopped on day 5. Later, his neurologic condition continued to improve without specific treatment. He was discharged from the ICU on day 17, and his cognitive function was fully recovered by day 38. He had a residual weakness of the left arm. Clinicians should be aware that ZIKV may be associated with meningoencephalitis.
If you see a spelling error on our site, select it and press Ctrl+Enter