Russia closing UN's Human Rights Office in Moscow
17:42, 13 March 2016
World
A report on March 12 by Russia's RIA Novosti news agency said the Russian diplomatic mission in Geneva confirmed a decision was made to close the mission in Moscow of the UN's Office of the High Commissioner for Human Rights (OHCHR), Radio Liberty has reported.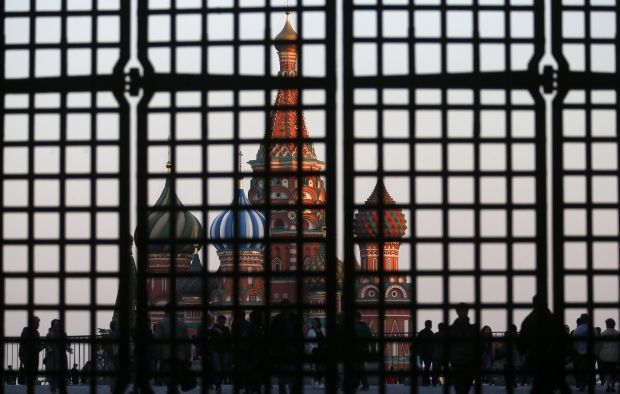 REUTERS
There was no immediate comment from the OHCHR about the report, which comes in the midst of a growing crackdown in Russia against rights activists, independent journalists, and public debate, RFE/RL wrote.
Russian ambassador Aleksei Borodavkin was quoted by RIA Novosti as saying the OHCHR has helped to create human rights institutions in Russia and "we do not see anything extraordinary" about the Moscow office being closed.
As reported, on March 10 UN Human Rights Commissioner Zeid Ra'ad al-Hussein expressed concern about "signals received" from the Kremlin that Russia intended to close the OHCHR's Moscow office.
If you see a spelling error on our site, select it and press Ctrl+Enter