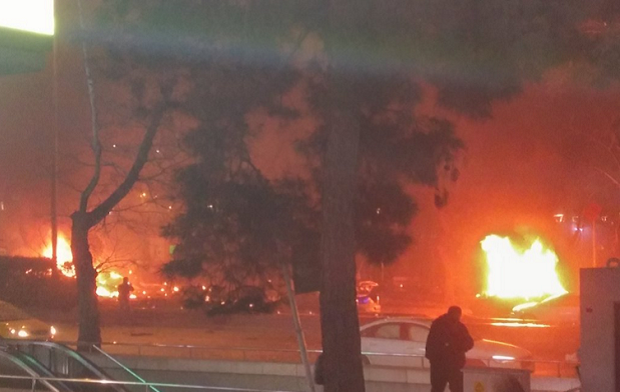 @metesohtaoglu
The city administration said another 75 people had been injured, according to BBC.
Witnesses say the explosion was in the Guven park in the Kizilay district close to several bus stops. Some vehicles were on fire.
The Hurriyet newspaper said the latest blast happened at about 18:41 (16:41 GMT) and the area was being evacuated in case of a second attack. Many ambulances were at the scene, it added.
A senior Turkish security official told Reuters news agency that the blast was believed to have been caused by a suicide car bombing.
The BBC's Mark Lowen in Istanbul says three attacks in the Turkish capital in less than six months show the multiple security threats that Turkey now faces.
The country that was the stable corner of the Middle East and the West's crucial ally in a volatile region is now at a dangerous moment, he adds.