Polish defense minister hints at terrorism in 2010 Smolensk plane crash
12:45, 14 March 2016
World
Antoni Macierewicz, Poland's Defense Minister, suggested that the 2010 plane crash in Smolensk which killed 96 people was a terrorist attack, according to Radio Poland.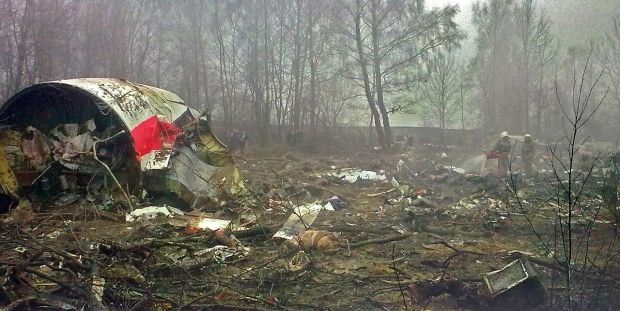 wikipedia.org
"What happened near Smolensk, was aimed at depriving Poland of its leadership, which was on a path of leading our nation to independence," Macierewicz said, carefully avoiding outright direct accusations aimed towards a particular country of a terrorist attempt, Radio Poland reports.
"We [Poland – ed.] were the first victims of terrorism in the 1930s, and through Smolensk, we can say that we were also the first major victim of terrorism in modern conflict, which is unfolding before our eyes," Macierewicz told a lecture at the School of Social and Cultural media in Torun.
A commission looking into the cause of the crash is currently being led by Macierewicz, who has vouched to get to the bottom of who or what was responsible for the crash. A previous commission made up of a group of parliamentarians mainly from the then-opposition Law and Justice (PiS) party which concluded in a 2014 report that the Tupolev 154 plane was brought down by an explosion.
Read alsoVOA: Poland relaunches inquiry into 2010 presidential jet crash in RussiaThis was in stark contrast to official Polish and Russian military reports on the causes of the tragedy, which happened in dense fog on approach to a military airfield lacking ground identification radar. The former report cited a catalogue of errors on the Polish side, while also pointing to errors made by Russian staff at the control tower of Smolensk Military Airport.
The Russian report placed all the blame on the Poles.
The wreckage of the plane has never been handed over by Russia to Polish authorities.
All 96 Poles on board the Tupolev 154 plane died in the disaster, including the then-president Lech Kaczyński, twin brother of the current head of Law and Justice, Jarosław Kaczyński.
If you see a spelling error on our site, select it and press Ctrl+Enter