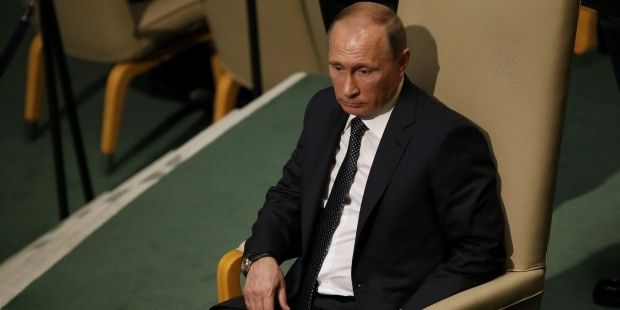 REUTERS
"I think that the tasks set to the defense ministry are generally fulfilled. That is why I order to begin the withdrawal of most of our military group from Syria starting from tomorrow," Putin said on Monday at a meeting with Defense Minister Sergey Shoigu and Foreign Minister Sergey Lavrov, TASS wrote.
In Putin's words, during their operation in Syria, Russian military have demonstrated professionalism and teamwork, having performed all the set tasks.
"Besides, our military, soldiers and officers demonstrated professionalism, teamwork and ability to organize combat work far away from their territory, having no common borders with the theater of war," he said.
Russian bases in Syria's Tartus and Khmeimim are to continue operating in routine regime, the president went on to say.
"Our bases — the naval base in Tartus and the airbase at the Khmeimim airfield — will operate in a routine mode. They are to be safely protected from the land, from the sea and from air," he told the defense and foreign ministers.
Those Russian servicemen who will stay in Syria will be engaged in monitoring the ceasefire regime, Putin added.
The Russian president said he hopes the start of the withdrawal of Russian troops will become a good motivation for launching negotiations between political forces of that country and instructed the foreign minister to intensify Russia's participation in organization of peace process in Syria.
"I hope today's decision will be a good signal for all conflicting parties. I hope it will sizably increase trust of all participants in the process," the president said.  "I ask the Russian Foreign Ministry to intensify Russia's participation in organizing the peace process to solve the Syrian problem," he added.
According to Kremlin spokesman Dmitry Peskov, Putin has discussed and coordinated the decision on the beginning of withdrawal of Russia's forces from Syria with Syrian counterpart Bashar Assad.
"Everything voiced at the meeting [of Putin, Foreign Minister Sergey Lavrov and Defense Minister Sergey Shoigu] was told our Syrian colleagues and coordinated with president [Bashar] Assad," Peskov said.