Russia to continue strikes on terrorist targets in Syria
15:15, 15 March 2016
World
Russia's aviation group in Syria will continue delivering strikes on facilities of the Islamic State or other terrorist groups, Russian Deputy Defense Minister Nikolay Pankov said on Tuesday, Russian news agency TASS has reported.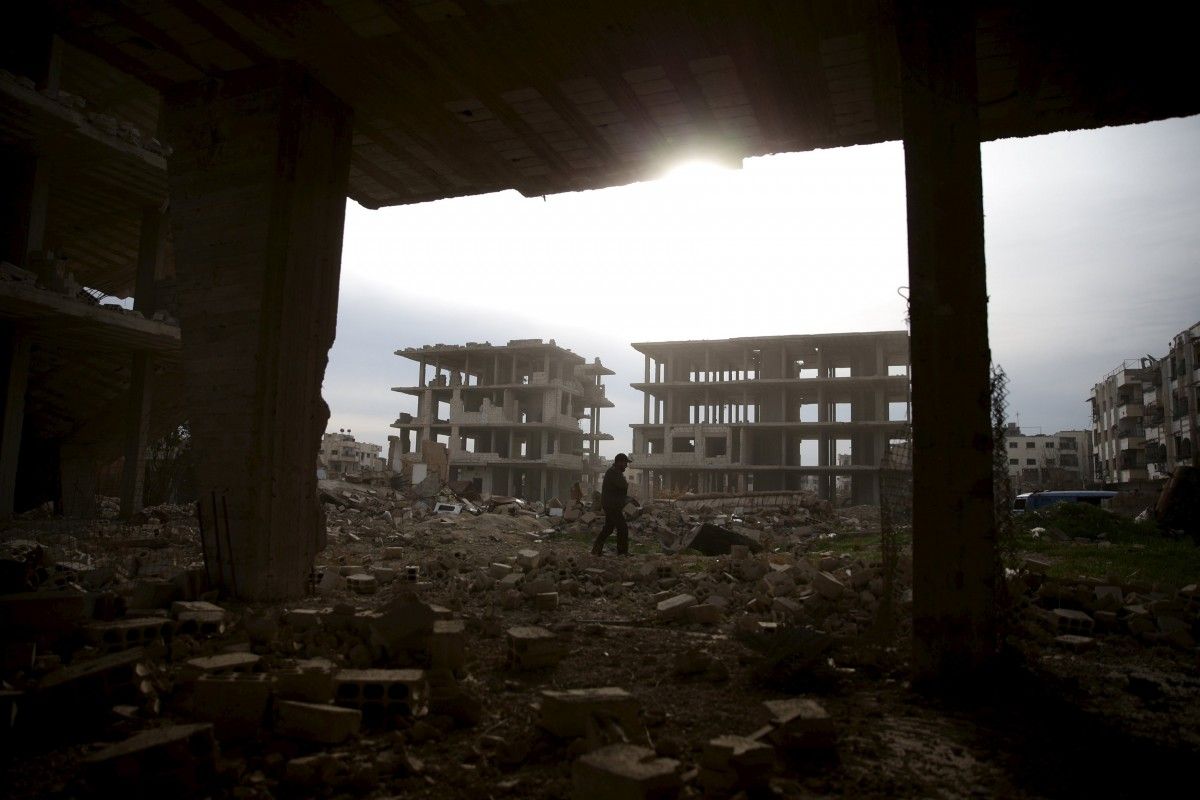 REUTERS
"Certain positive results have been reached. A real chance has emerged to bring an end to the long-time conflict and violence. However, it is early to speak about the victory over terrorism now," Pankov said, according to TASS.
"Russia's aviation group has the task to continue delivering strikes on the facilities of terrorists," he told an event marking the accomplishment of tasks in Syria by Russian forces.
Pankov reminded that the ceasefire, which came into effect in Syria on February 27, is not applied to the Islamic State and Jabhat an-Nusra "or other terrorist organizations designated by the UN Security Council."
Read alsoTASS: Putin orders to begin Russian troop withdrawal from Syria from March 15The official noted that Russia's operation dealt a heavy blow to terrorists thus helping to "step up offensive of government forces of the Syrian Arab Republic and liberate more than 200 settlements."
Read alsoStratfor analysts say why Russia would withdraw from SyriaRussian President Vladimir Putin ordered on Monday to start withdrawing the main part of Russia's forces from Syria as of March 15. He said the tasks assigned to the military were generally fulfilled. Russia has been carrying out an anti-terror operation in Syria since September 30, 2015 at the request of Syrian President Bashar Assad.
If you see a spelling error on our site, select it and press Ctrl+Enter