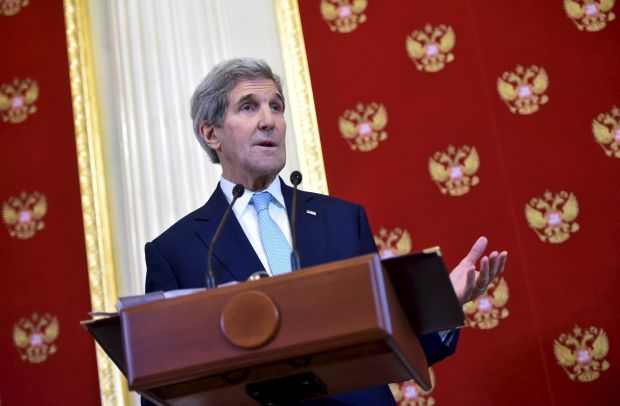 REUTERS
Kerry expects to meet with Russian President Vladimir Putin, Russian news agency TASS reported in turn.
Kerry announced his visit during a brief introduction on Tuesday in relation to Syria, pending talks  with the Minister of Foreign Affairs of Georgia, who is on a visit to Washington, TASS said.
The previous official contact between Kerry and the Russian side represented by Russian Foreign Minister Sergey Lavrov was last Thursday, March 10, when they had a telephone conversation, according to TASS.
The agenda of the conversation included the situation in Syria, problems in the implementation of the Minsk peace agreements, as well as the situation in Lebanon and in Yemen, the Russian Foreign Ministry said.
It said the two diplomats "continued an extensive discussion on ways to settle the Syria conflict on the basis of resolutions 2254 and 2268 of the UN Security Council, activity under the co-chairmanship of Russia and the U.S. of the International Syria Support Group and its target groups," it added.