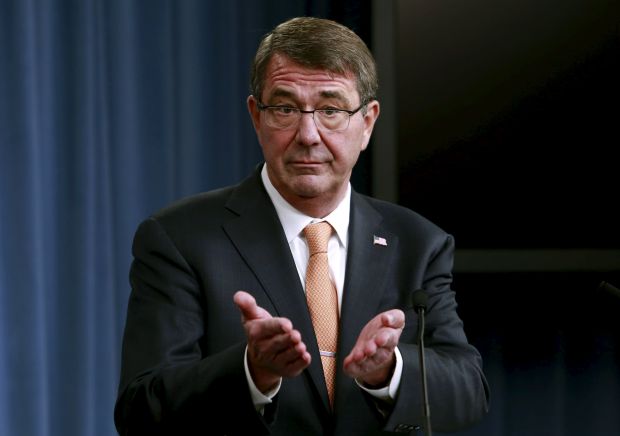 REUTERS
"Today's security environment is dramatically different from the last 25 years, requiring new ways of investing and operating," Carter said at a hearing of the Senate Armed Services Committee on the fiscal year 2017 defense budget request, the report says.
Carter listed Russia, China, North Korea, Iran, and terrorism as the five evolving strategic challenges that are driving the DoD's planning and budgeting, he told the panel.
Read alsoNATO ministers approve new force for Eastern EuropeAt the same time, he described Russia and China as the most "stressing competitors" that have both developed and continue to advance military systems that seek to threaten U.S. advantages in specific areas.
The defense budget request totals $582.7 billion – $523.9 billion in the base budget and $58.8 billion in the overseas contingency operations fund. The funding request takes the "long view" of current and evolving security threats, Carter said.