TASS: Voter turnout at Kazakhstan's parliamentary polls exceeds 75%
20:31, 20 March 2016
World
Member of the Central Election Commission of Kazakhstan Marat Sarsembayev announces that the voter turnout at the early parliamentary elections in that country on Sunday, March 20, exceeded 75% two hours before the end of the voting, according to Russian news agency TASS.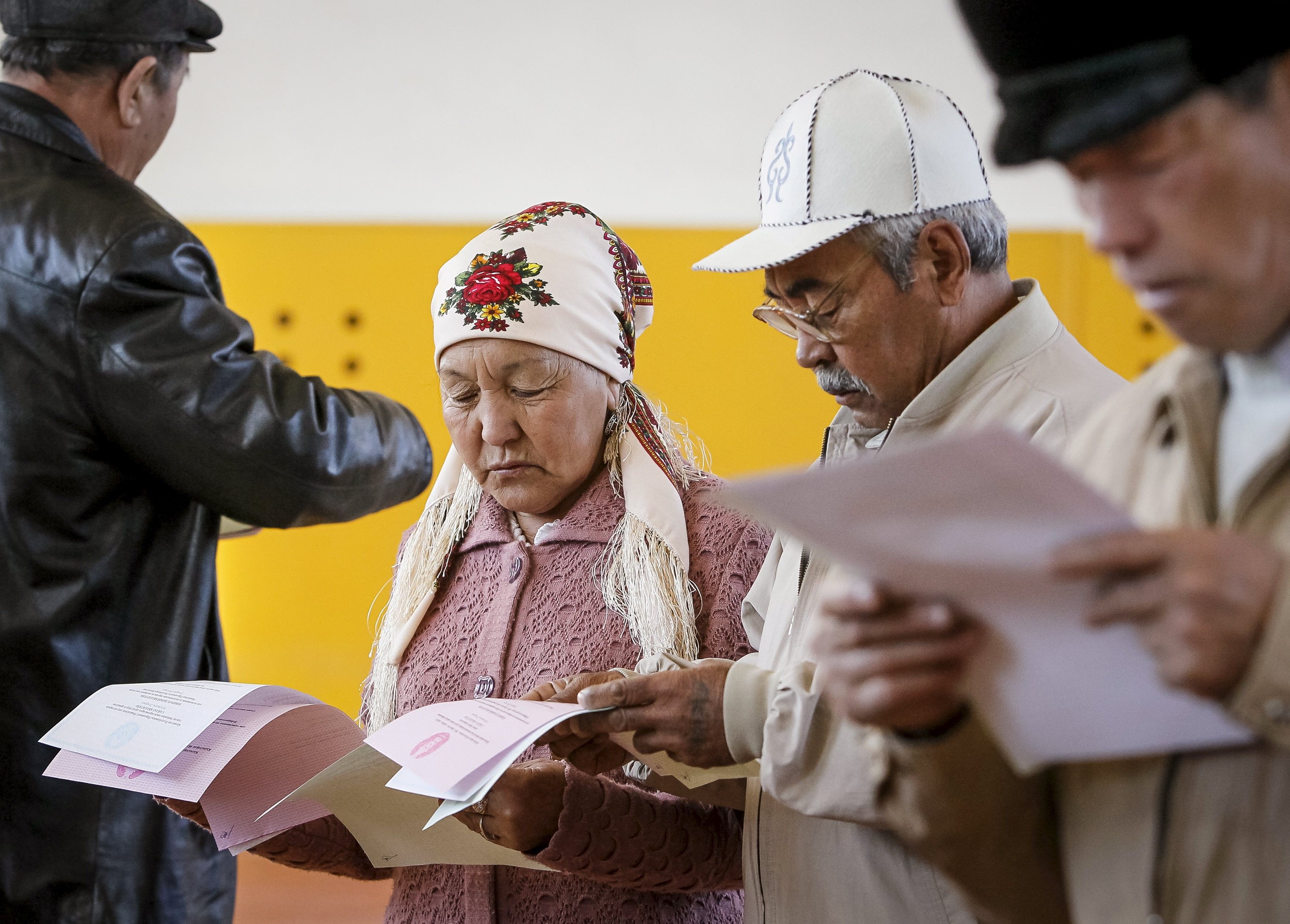 REUTERS
"As of 18:00 local time (15:00 Moscow time), the voter turnout was 75.16% of the entire electorate," he said, adding this was a record-breaking performance, TASS reported.
Under Kazakhstan's law, elections will be recognized as valid regardless of the voter turnout.
Taking part in the election campaign are six political parties: the Nur Otan (Light of the Fatherland) ruling party, the Democratic Party Ak Zhol (Bright Path), the Communist People's Party of Kazakhstan, the People's Patriotic Party Auyl (Village), the Birlik (Unity) Party and the Nationwide Social Democratic Party.
The total number of registered candidates from all parties is 234 people, including 187 men (79.9%) and 47 women (20.1%). The average age of the candidates is 52 years, and the youngest candidate is 26 years old.
The candidates compete for 98 seats in the Majlis (lower parliament house). In accordance with the country's legislation, nine more parliamentarians will be elected on March 21 at the extraordinary session of the People's Assembly of Kazakhstan.
The vote took place at 9,840 polling stations from 07:00 a.m. (04:00 a.m. Moscow time) to 20:00 (17:00 Moscow time). In four western regions of the country the voting lasted until 21:00 (18:00 Moscow time).
If you see a spelling error on our site, select it and press Ctrl+Enter