Turkey and Greece to discuss deal as influx continues
10:25, 21 March 2016
World
Officials from Turkey and Greece are set to discuss how to implement last week's deal on migrant repatriation, the BBC has reported.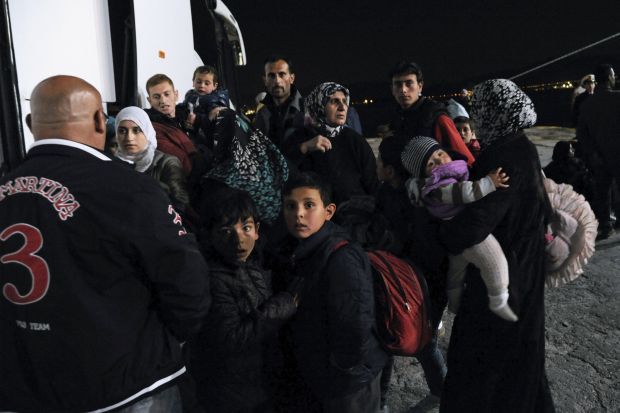 REUTERS
Under the agreement between the EU and Turkey, migrants arriving in Greece are now expected to be sent back to Turkey if they do not apply for asylum or their claim is rejected, according to the BBC.
But Greece still lacks the manpower to process all the new asylum-seekers.
Some 875 migrants arrived in Greece overnight Saturday to Sunday as the deal came into effect.
They are expected to be transferred to temporary camps on the mainland.
Authorities will discuss the deal which says that for every Syrian migrant sent back to Turkey, one Syrian already in Turkey will be resettled in the EU.
But questions remain over some points, including how the migrants will be sent back or what will happen to those thousands of people already in Greece. Officials have said the returns to Turkey are unlikely to start before April 4.
Additionally, some 2,300 experts, including security and migration officials and translators, are yet to arrive in Greece to help enforce the plan.
"The deal is in force. Its practical implementation remains to be seen," government migration spokesman Giorgos Kyritsis was quoted by AP as saying.
Meanwhile, tens of thousands of migrants are still stuck in Greece and on its closed border with Macedonia as their route north has been blocked.
With the deal, it is hoped people will be discouraged from making the dangerous journey by sea from Turkey to Greece. In return, Turkey will receive aid and political concessions.
Since January 2015, one million migrants and refugees have entered the EU by boat from Turkey to Greece. More than 143,000 have arrived this year alone, and about 460 have died, according to the International Organization for Migration.
If you see a spelling error on our site, select it and press Ctrl+Enter