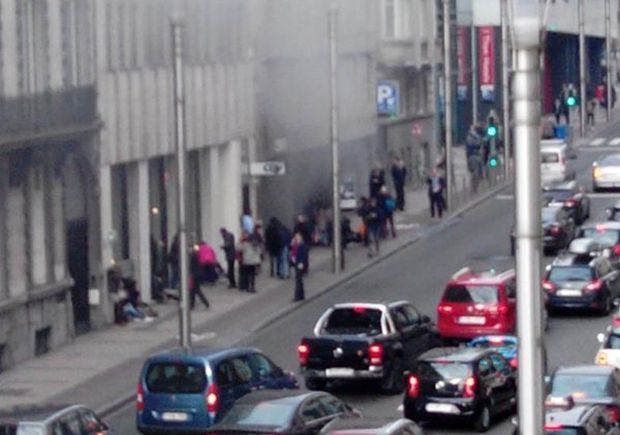 rtbf.be
Media reported 10 deaths after the Maelbeek blast.
Metro operator STIB wrote on Twitter that the metro was closing, according to Reuters.
At the same time, according to Euronews, another blast hit Schuman metro station close to EU buildings.
The attacks have happened four days after Salah Abdeslam, the main suspect in the Paris attacks, was captured in Brussels.
The Belgian government has confirmed casualties at the airport but has given no numbers. The cause of the explosions is unknown, the BBC reported.
Later reports with rough estimates said that the death toll of the airport explosion was 14 people, another 25 were injured.
The Belga news agency reports that shots were fired and shouts in Arabic were heard before the two explosions at the airport.
The whole subway system has been closed. Belgium has now raised its terror threat to its highest level.