screenshot
One video appearing to capture the moment the airport blast happened was posted online and sent to the BBC. The date on the video claimed the footage was from 22 March, but in reality it was CCTV material from a bomb attack at Domodedovo Airport in Russia in 2011, BBC News reported. 
screenshot
But it wasn't just the airport footage that was being posted on social networks. Video of an explosion on a metro system tagged to the #Malbeek tragedy was also appearing and being shared.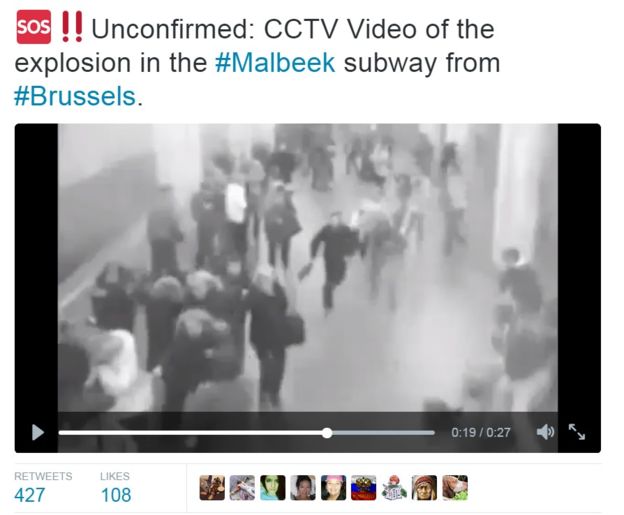 screenshot
Again through careful checks, this black and white footage was found to have come from an attack in Belarus when 15 people were killed in an explosion on the Minsk Metro in 2011. The original timestamp had been removed.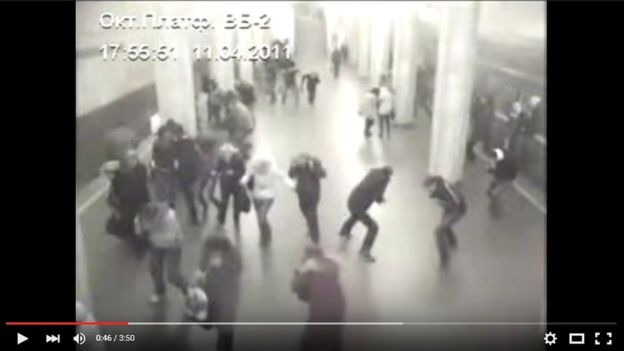 screenshot
Claims that the video from the Domodedovo Airport attack showed the Brussels explosion were removed from social media shortly after the BBC's checks were carried out.
While the misleading videos, and stills taken from them, were shared hundreds of times, there was also an element of self-policing, with many people online calling out the fakes.