IS senior leader "killed in U.S. raid in Syria" - BBC
19:00, 25 March 2016
World
The U.S. has announced that it has killed a number of leading Islamic State (IS) militants in the past week, including the purported second-in-command, according to BBC News.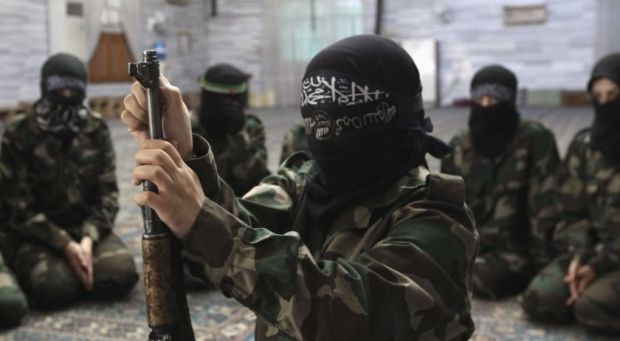 REUTERS
U.S. Defense Secretary Ashton Carter said the deaths of Abdul Rahman Mustafa al-Qaduli and other members of the group's "cabinet" would hamper its operations, BBC News reports.
He gave no details about how Qaduli, an Iraqi also known as Hajji Iman, died.
However, NBC News earlier reported he was killed during a raid by U.S. special forces in Syria on Thursday morning.
Read alsoIS video calls for jihad after Brussels blastsDefense officials said the troops landed in helicopters and lay in wait as Qaduli drove past them in a car.
There was an attempt to capture Qaduli alive, but the situation escalated and the militant and three other people in the vehicle were killed, the officials said.
The U.S. authorities had offered a reward of $7 million for information leading to the capture or death of Qaduli.
The ethnic Turkmen was born in 1957 or 1959 in the northern Iraqi city of Mosul, which has been controlled by IS since 2014.
If you see a spelling error on our site, select it and press Ctrl+Enter