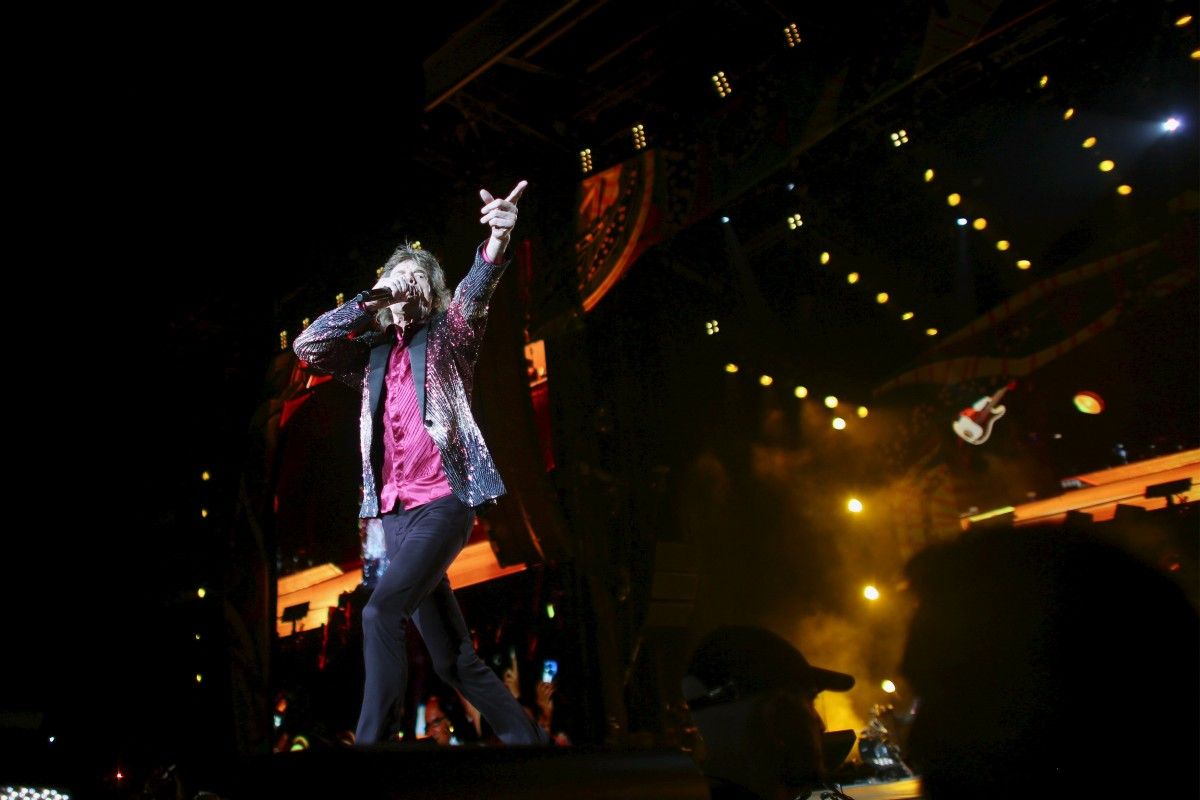 REUTERS
Many of those at the free concert were lifelong fans who for years had to keep quiet about their love of the Stones and other groups, the BBC reports.
Mick Jagger welcomed fans in Spanish before opening the performance with the 1968 hit Jumpin' Jack Flash.
The concert comes days after a historic visit by U.S. President Barack Obama.
Tens of thousands of Cubans queued for hours to get into the grounds of Havana's huge 450,000-capacity Ciudad Deportiva venue.
"Hello, Havana. Good evening, my people of Cuba," said Jagger before beginning the eagerly awaited performance.
The band swept through 18 songs in a two-hour gig, including Sympathy for the Devil and Satisfaction.
The gig is being seen as another sign of real change on the island. Until about 15 years ago Cuba's communist government banned most Western rock and pop music, which was deemed decadent and subversive.
But Cuba has changed significantly in recent years, particularly in the past 18 months as the process of rapprochement with the United States has quickened, says the BBC's Will Grant in Havana.
Fans travelled from many parts of Cuba and other countries to witness what some described as a historic moment.
The Rolling Stones released a short video saying their concert was a sign of change in Cuba.
"Time changes everything. So we're very pleased to be here," said Mick Jagger. "It would have been surprising for this to happen 10 years ago."
Cuban authorities said they expected at least half a million people to watch the British band's first concert in Cuba.