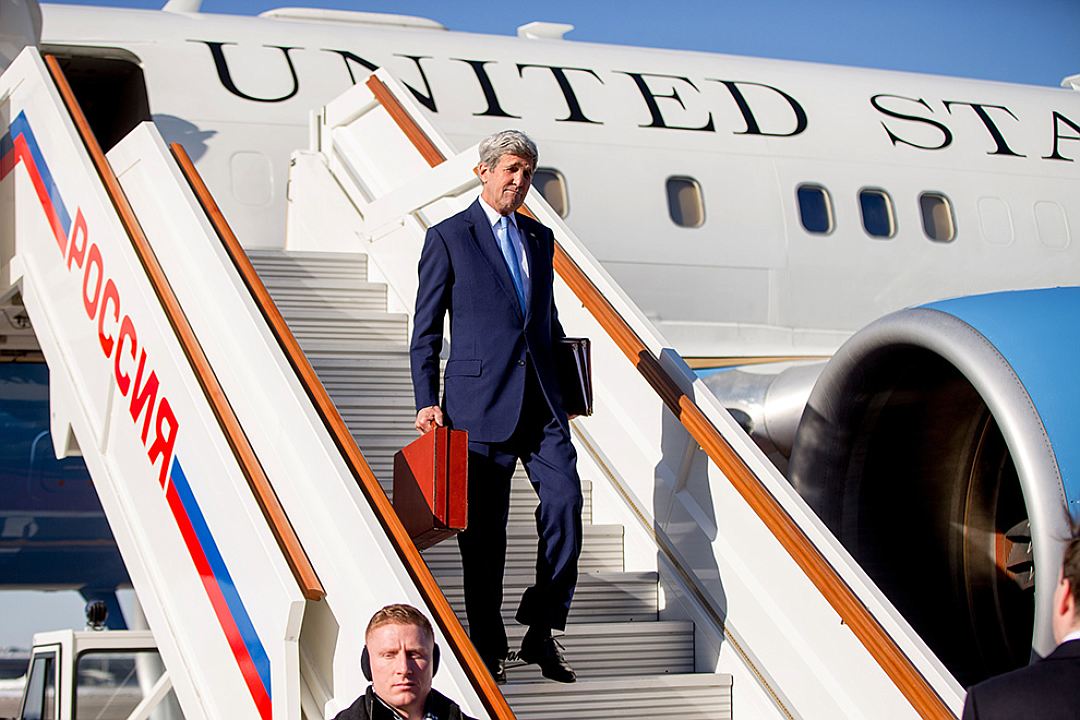 REUTERS
"[There were] documents for talks with Putin and Lavrov," the high-ranking diplomat said responding to a question, but refused to give any more detail.
Ryabkov also said the talks were "serious" and neither side made any attempts "to evade topical issues."
According to the report, Russian President Vladimir Putin started talks with Kerry on March 24 with a joke.
"When I saw you going down the airstair and carrying your belongings, I got a bit upset," Putin told Kerry.
"On the one hand, it is very democratic, and on the other, I thought that probably there is no one to help the U.S. secretary of state with his suitcase."
"It looks like the U.S. economy is doing well, and there are no significant [staff] reductions [in the Department of State]," the Russian president said smiling, according to TASS.
"Then I had an idea that probably the case had something that you could not entrust anyone with," Putin told Kerry. "You could have probably brought us money to be able to bargain more efficiently on key issues," he said jokingly, as reported.
Kerry has promised to disclose what was contained inside the suitcase, but at a tete-a-tete meeting. The top U.S. diplomat told reporters that the content of the suitcase was "a secret between president Putin and me."