WPTZ: Azerbaijan declares 'unilateral ceasefire' in conflict with Armenia
13:45, 03 April 2016
World
Azerbaijan has decided to "cease retaliatory action" against Armenia's armed forces, according to Azerbaijan's state news agency Azertac, wptz.com reported.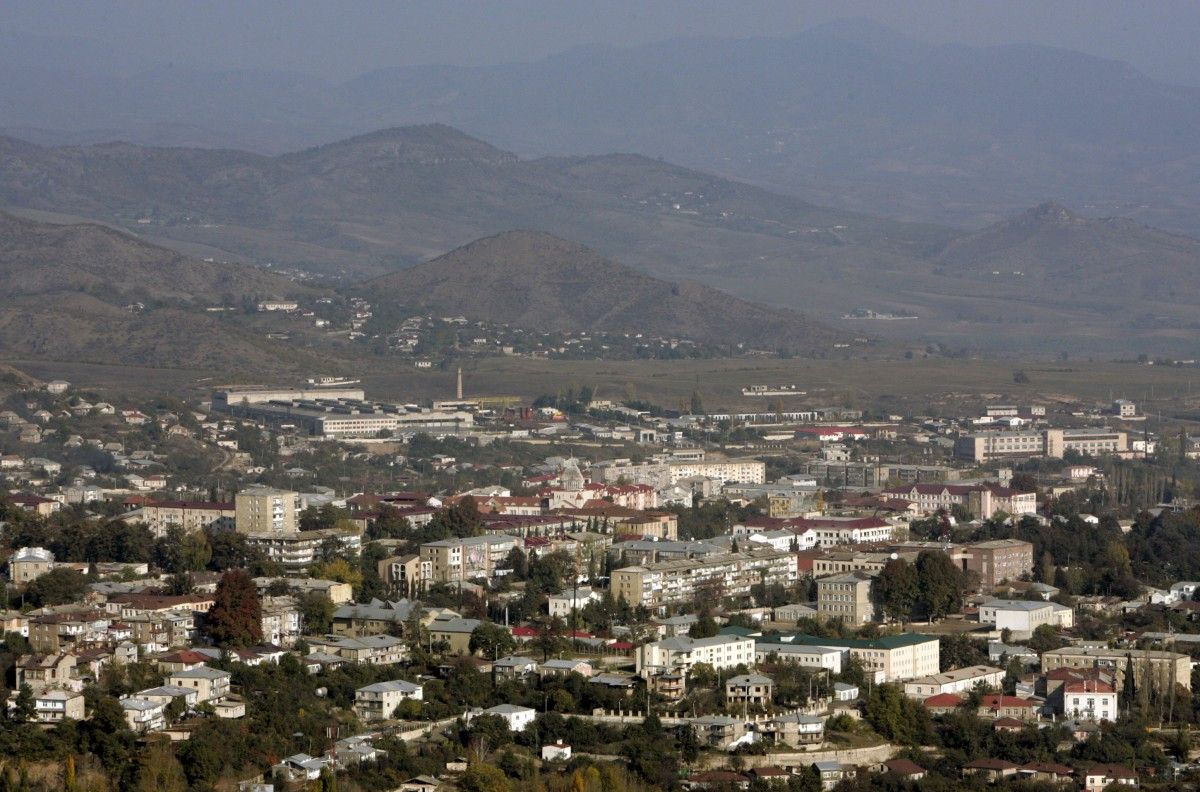 REUTERS
The announcement comes after clashes on Saturday in which 18 Armenian and 12 Azerbaijani troops were killed, wptz.com wrote.
As CNN reported, long-simmering tensions between Armenia and Azerbaijan flared again Saturday, with at least 18 Armenian and 12 Azerbaijani troops killed in fighting, according to state media reports.
The violence was centered in Nagorno-Karabakh, a region occupied by Armenian forces but surrounded and claimed by Azerbaijan. Where it belongs has been in dispute for years, though it's been relatively rare of late for this discord to erupt in bloodshed.
That's what happened Friday night and Saturday. An Azerbaijani Mi-24 helicopter carrying out airstrikes on Armenian military positions was shot down, and a mine blast damaged a tank, according to Azerbaijan's official Azertac news agency, CNN said.
The same report said that six Armenian tanks and 15 artillery pieces were destroyed, while over "100 enemy soldiers were killed and injured."
The Armenpress news agency, citing President Serzh Sargsyan, said 18 troops were killed and 35 wounded "because of the provocative actions made by the Azerbaijani armed forces along the entire length of contact line with the Nagorno-Karabakh Republic."
The U.S. State Department condemned "in the strongest terms the large-scale ceasefire violations ... which have resulted in a number of reported casualties, including civilians."
"We urge the sides to show restraint, avoid further escalation, and strictly adhere to the ceasefire," said the statement, urging the two sides to enter into negotiations. "We reiterate that there is no military solution to the conflict."
Each county blamed the other for the fresh hostilities.
Armenia said "the adversary" undertook "offensive actions," trying to "infiltrate deep into the defensive lines of the (Armenian army) and seize tactical positions using tanks, artillery and air force," according to a Defense Ministry statement.
The "enemy retreated" after Armenian forces responded, with the Defense Ministry noting that "military operations are ongoing."
The Armenian military "strongly condemns the hostilities and the aggressive and irresponsible decisions made by the Azerbaijani authorities," the ministry said. "Azerbaijani authorities are to be held fully accountable for the unprecedented escalation of tensions along the Nagorno Karabakh and Azerbaijan contact line."
The Azerbaijani government, by contrast, characterized the Armenian forces as the aggressor.
Hikmat Hajiyev, a Foreign Ministry spokesman, accused them of intentionally and "intensively" shelling "settlements near the front line, where civilians closely live."
He said the Armenians "killed and injured several civilians," in addition to firing on Azerbaijani troops.
"As an aggressive country, Armenia bears responsibility (for) the current situation," Hajiyev said, the Azertac news agency reported.
More than two decades ago, the two former Soviet republics fought a fierce war over the Nagorno-Karabakh region.
Azerbaijan gained formal independence from the former Soviet Union in 1991 after initially declaring its national sovereignty in 1988. Since then, it has been locked in a territorial dispute with ethnic Armenian separatists.
A six-year conflict from 1988 to 1994 saw separatists, backed by troops from Armenia, and Azerbaijani forces fight over the Nagorno-Karabakh and Nakhichevan regions in southwest Azerbaijan.
In 1994, a ceasefire was reached, but by then, the separatists, who are seeking full independence from Azerbaijan, had taken control of Nagorno-Karabakh and seven surrounding provinces.
There's been less violence of late, though the area remains volatile.
If you see a spelling error on our site, select it and press Ctrl+Enter