Radio Poland: Smolensk exhumation was delayed?
11:55, 08 April 2016
World
A Polish daily has claimed that the exhumation of Smolensk air disaster victim Ryszard Kaczorowski, last president of the Polish government-in-exile, was delayed, according to Radio Poland.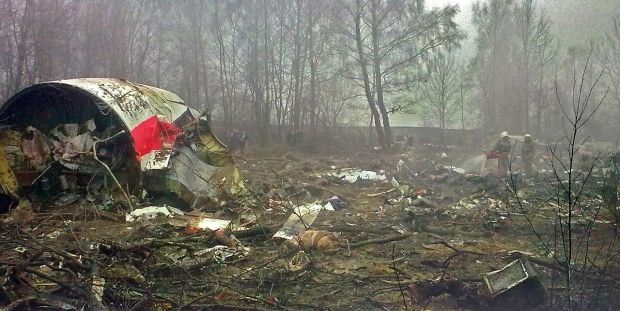 Smolensk disaster / wikipedia.org
A funeral was held for Kaczorowski nine days after the 10 April 2010 air disaster, with the coffin entombed in Warsaw's Temple of Divine Providence, a recently built national pantheon, Radio Poland reports.
However, owing to allegations that emerged that the president's body had been incorrectly identified, two bodies were exhumed in October 2012 and DNA tests carried out.
It transpired that the remains of the president and another unnamed victim had been incorrectly identified in Russia in the wake of the crash.
A second service was then held for the late president, and his remains laid to rest in the national pantheon.
Read alsoPolish defense minister hints at terrorism in 2010 Smolensk plane crashRight-wing tabloid Gazeta Polska claimed on Thursday that six months, rather than two years after the original funeral, the then Polish ambassador in Moscow Jerzy Bahr informed Polish authorities that a mistake in the identification had apparently occurred.
Poland's government-in-exile, of which Kaczorowski was the last leader, functioned mainly in London during the Second World War, remaining there after a communist regime was installed in Poland.
Kaczorowski returned the presidential insignia to Poland during a ceremony at the Royal Castle in Warsaw in 1990, following the end of the communist era.
All of the 96 people on board the flight to Smolensk military airport died in the disaster. Several Poles who took part in the identifications of the victims have said that they were in a state of intense shock at the time. Many of the victims were in a barely recognizable state.
If you see a spelling error on our site, select it and press Ctrl+Enter