Russia delivers 1st batch of S-300 missile systems to Iran
15:39, 11 April 2016
World
Foreign Ministry Spokesman Jaberi Ansari who was speaking in his weekly press conference announced the implementation of the first phase of S-300 missile contract between Iran and Russia, according to Mehr News Agency.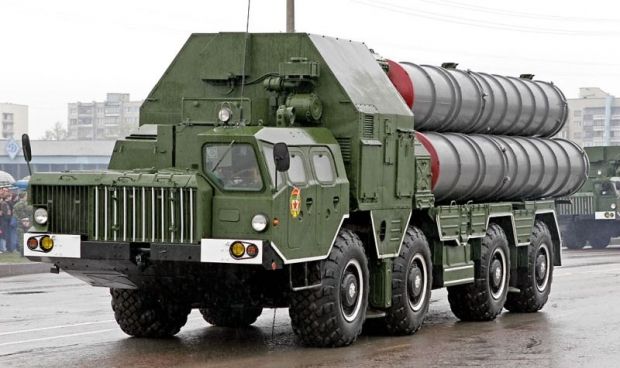 army-news.ru
Hossein Jaberi Ansari also reaffirmed the upcoming visit of EU Foreign Policy Chief Federica Mogherini who is scheduled to arrive in Tehran on Saturday. Mogherini will head a 7-member delegation of High-ranking EU officials, Mehr News Agency reported.
In response to a question on delivery of Russian advanced defense missile system S-300, of which the first part is reportedly delivered to Iran through Caspian Sea, Jaberi Ansari confirmed that the first phase of the Iran-Russia contract on the systems is implemented; "we had already announced that despite several times of change in time of delivery, the deal is on its path of implementation and today I should announce that the first phase of the agreement is implemented and the process will continue."
Russia and Iran have concluded a contract on the supply of five battalions of the S-300 system in 2007, however, in autumn 2010, Dmitry Medvedev, who held the post of the Russian president at the time, banned the supply of these systems to Tehran due to the UN sanctions imposed on Iran. The contract worth more than $800 million was cancelled and the advance payment was returned to the Iranian side, according to Russian news agency TASS.
Later, Iran lodged a $4 billion lawsuit at an international court in Geneva against Russia's arms export agency over Russia's nonfulfillment of its obligations under the contract. According to Russian Deputy Prime Minister Dmitry Rogozin, "through lengthy and complicated negotiations" Russia succeeded in settling this dispute in court.
Read alsoTop U.S. official: U.S. would block sale of Russian Su-30 aircraft to IranIn spring 2015, Russian President Vladimir Putin lifted the ban on the S-300 missile system delivery to Iran.
S-300 (NATO reporting name SA-10 Grumble) is a missile defense system designed to fire surface-to-air missiles at aerial targets such as helicopters, warplanes and cruise or ballistic missiles.
If you see a spelling error on our site, select it and press Ctrl+Enter