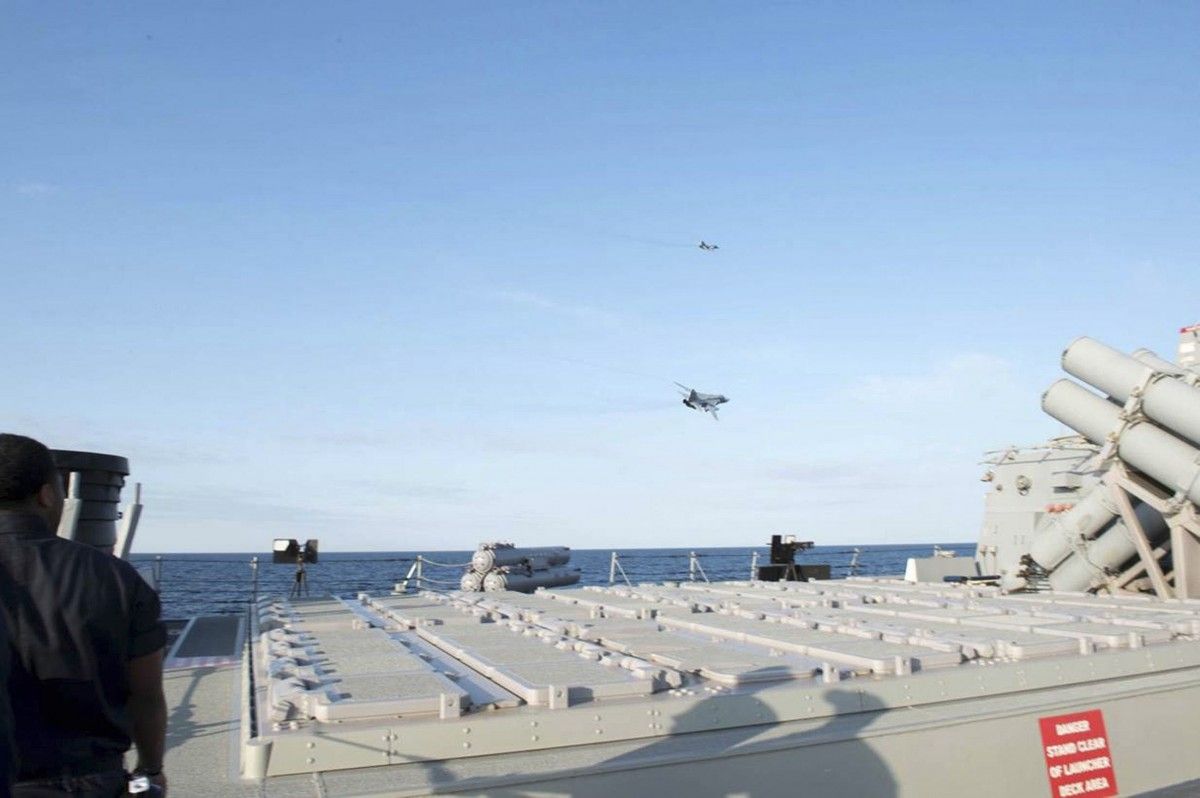 REUTERS
"The Russian regime has shown itself to be a thuggish, authoritarian detriment to the liberty of its own people and the peace and stability of its neighbors. From Georgia to Ukraine to these provocative passes over an American warship in international waters, Moscow has shown itself determined to bring back the days of Cold War tension between the U.S. and Russia," said Congressman Forbes, who is a Chairman of the Seapower and Projection Forces Subcommittee of the House Armed Services Committee and is a leading voice in Congress on defense and national security related issues.
"U.S. naval activity in Europe must be expanded accordingly to address the threat posed by Russia's international behavior," Congressman Forbes wrote on Facebook.
As UNIAN reported earlier, two Russian warplanes with no visible weaponry flew simulated attack passes near a U.S. guided missile destroyer in the Baltic Sea on Tuesday, a U.S. official said, describing it as one of the most aggressive interactions in recent memory, according to Reuters.
A Russian KA-27 Helix helicopter also made seven passes around the USS Donald Cook, taking pictures.
Another incident took place on April 11, when two SU-24 jets flew about 20 passes near the Donald Cook, coming within 1,000 yards (metres) of the ship, at about 100 feet (30 metres) in altitude.
That was followed by even closer passes by the SU-24s the following day and the passes by the Russian helicopter.
The U.S. defense official said the commanding officer of the Donald Cook believed that Tuesday's incident was "unsafe and unprofessional," but cautioned that a formal U.S. military review of the matter was underway.