Reuters: Syrian fighter jet apparently downed, pilot believed rescued
22:41, 14 April 2016
World
A Syrian jet plane was probably shot down on Thursday by Islamic State militants near a military airport in southern Syria but the pilot appears to have been rescued, a monitor said, according to Reuters.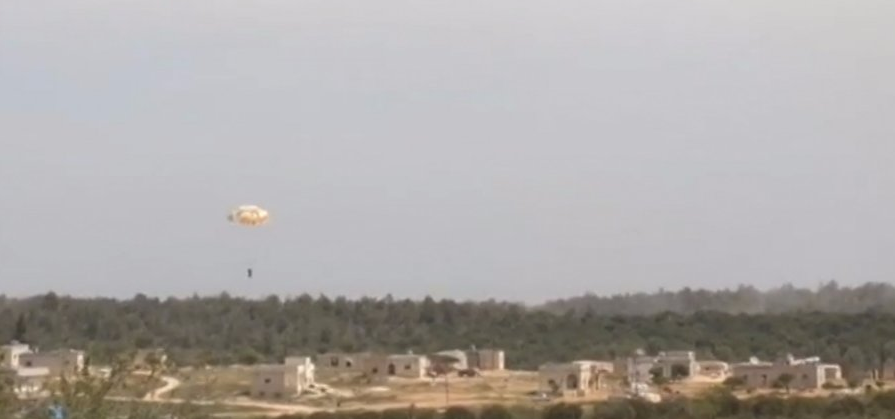 A screenshot
The Syrian Observatory for Human Rights said it had received information that the hardline group had hit and may have brought down a Syrian plane near Khalkhala airport, northeast of the city of Sweida, Reuters wrote.
Earlier Amaq, a news agency close to IS militants, said in a newsflash it had downed a Syrian army plane in the vicinity of the same airport.
There were reports earlier on Thursday that a Russian plane was downed near Syria's Raqqa. Russian officials denied the information, the Russian news agency TASS said.
"The report by Qatar's television company about a Russian plane allegedly downed by terrorists of ISIL [former name of the Islamic State terrorist organization outlawed in Russia] near Raqqa (Syria) is a provocation," spokesman for the Russian Defense Ministry Major General Igor Konashenkov said on Thursday.
"Aircraft of the Russian Aerospace Forces did not work today, on April 14, in that region," Konashenkov added. All planes of the Russian aviation group in Syria are staying at the Khmeimim airbase, he said.
Read alsoRussian combat helicopter crashes in SyriaAs was reported earlier, al-Qaeda-related fighters in Syria on April 5 shot down a warplane belonging to Syria's government forces. On April 12, a Russian Mi-28 helicopter crashed in Syria.
If you see a spelling error on our site, select it and press Ctrl+Enter