Russia starts recon, strike drills in Black Sea ahead of NATO-Russia meeting – Ukraine Intel
16:15, 15 April 2016
World
On the eve of the Russia-NATO Council at the ambassadorial level to be held on April 20, the Russian Federation shows determination to use military force to prevent deployment of NATO naval group in the Black Sea, according to the Main Directorate of Intelligence at the Ministry of Defense of Ukraine.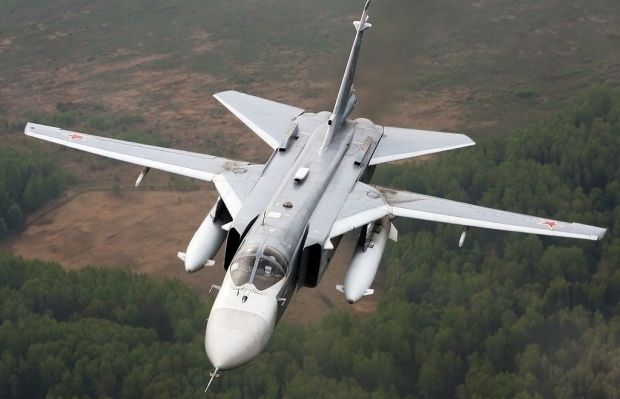 Alexander Mishin / airliners.net
"On April 14, Russian air and space forces and aircraft of the Russian Black Sea Fleet worked out in the airspace of the Krasnodar region and the Black Sea the elements of a comprehensive air reconnaissance and strike operation on blocking the Black Sea straits," reads a statement.
Read alsoNATO chief: biggest reinforcement of collective security since end of Cold War underwayIt is noted that the reconnaissance aircraft Su-24MR carried out in the south-western part of the Black Sea reconnaissance and confirmation of targets of conventional enemy; A-50U long radiolocation aircraft carried out duties in the airspace of the central part of the Black Sea and control over air operations; two strategic bombers Tu-160 in the airspace of the Krasnodar region have worked out the issue of a(conventional) missile strike on the Bosporus Strait.
Read alsoNATO-Russia Council meeting to be held shortly, 1st time in 2 yrsIn addition, five Su-24M's from the 43 separate Marine Attack Aviation Regiment of the Black Sea Fleet in the airspace of the south-western part of the Black Sea have worked out the issues of (conditional) blocking of naval bases in Romania, Bulgaria and Turkey.
If you see a spelling error on our site, select it and press Ctrl+Enter