On ground in Syria, scant evidence of draw down trumpeted by Kremlin – Reuters
14:34, 16 April 2016
World
A month since Vladimir Putin announced the withdrawal of most Russian forces from Syria, his military contingent there is as strong as ever, with fewer jets but many more attack helicopters able to provide closer combat support to government troops, according to Reuters.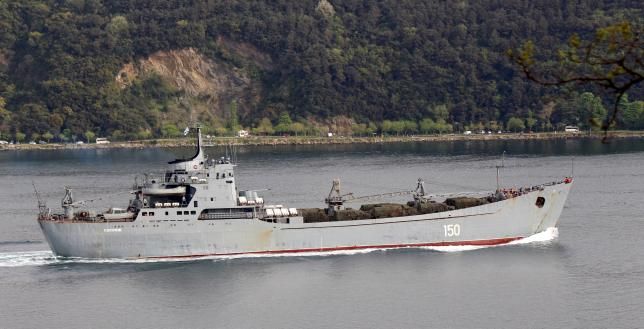 REUTERS
A Reuters analysis of publicly available tracking data shows no letup in supply missions: the Russian military has maintained regular cargo flights to its Hmeimim airbase in western Syria since Putin's declaration on March 14.
Supply runs have also continued via the "Syrian Express" shipping route, Russian engineering troops have been deployed to the ancient city of Palmyra and further information has surfaced about Russian special forces operating in Syria – suggesting the Kremlin is more deeply embroiled in the conflict than it previously acknowledged.
Read alsoU.S. Marine Corps aircraft deploy to Turkey"There hasn't been a drawdown in any meaningful way," said Nick de Larrinaga, Europe Editor of IHS Jane's Defense Weekly. "Russia's military presence in Syria is just as powerful now as it was at the end of 2015."
Announcing a drawdown gave Putin some breathing space from Western political pressure over the operation, and an opportunity to carry out maintenance on heavily-used jets.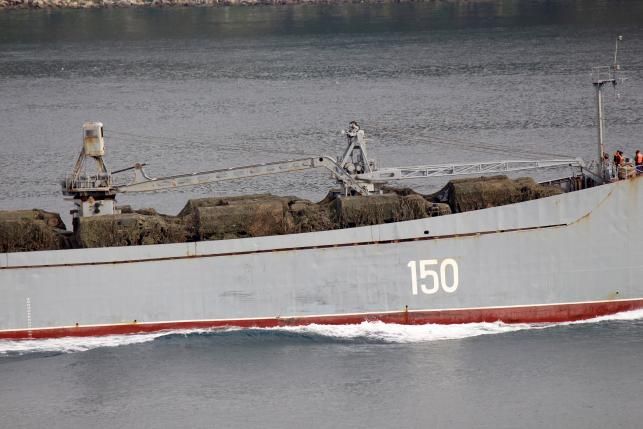 REUTERS
As recently as Thursday, photos and video footage taken by Turkish bloggers for their online project Bosphorus Naval News showed a Russian Navy landing ship - the Saratov – en route to Russia's Tartous naval facility in the western Syrian province of Latakia loaded with at least ten military trucks.
The Saratov is a regular feature on Russia's "Syrian Express" shipping route, which Moscow has used to transport increased supplies and equipment to Syria since the military draw down was announced.
The Russian Defense Ministry did not respond to written questions submitted by Reuters.
"We removed some planes and added helicopters. We don't need mass bomb drops during a ceasefire," a Russian Air Force colonel told Reuters. "Helicopters fly lower and can observe the territory better."
Russia now has more than 30 helicopters operating in Syria, including a fleet of around eight Mi-28N Night Hunter and Ka-52 Alligator gunships stationed at its Shayrat airbase southeast of Homs city, according to satellite images posted online by IHS Jane's analysts.
If you see a spelling error on our site, select it and press Ctrl+Enter