Brazil President Rousseff loses lower house impeachment vote
11:23, 18 April 2016
World
Brazil's lower house has voted to start impeachment proceedings against President Dilma Rousseff over charges of manipulating government accounts, according to the BBC.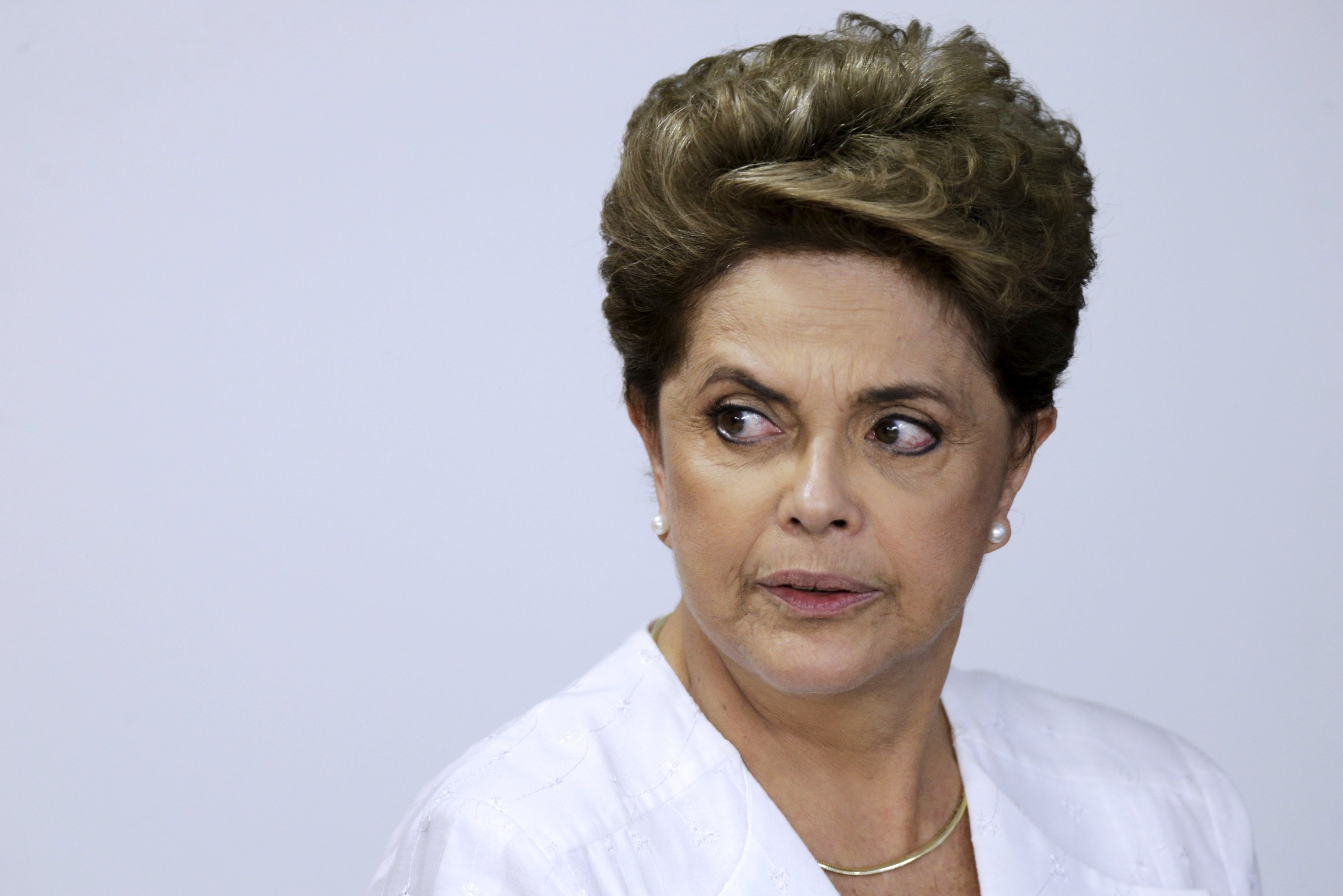 REUTERS
The "yes" camp comfortably won the required two-thirds majority, after a lengthy session in the capital, the BBC reports.
Ms. Rousseff's opponents secured 367 votes in the lower house – exceeding the 342-vote mark needed to send the motion to the Senate.
The "no" camp secured 167 votes, while seven other deputies abstained. Two deputies were not present during the voting.
The motion will now go to the upper house, the Senate, which is expected to suspend Ms. Rousseff next month while it carries out a formal trial.
Hundreds of thousands of protesters watched the voting marathon on huge TV screens in cities across the country – Ms. Rousseff's supporters wearing red and her opponents wearing the green and yellow of the Brazilian flag.
Some 25,000 protesters from both sides were outside the Congress building – separated by a makeshift 2m (6.5ft) high metal wall, that stretches for 1km (0.6 miles).
The "yes" camp burst into celebrations even before the two-thirds of the votes had been secured.
Read alsoBrazil's parliament committee endorses impeachment of President RoussefThe atmosphere has so far been peaceful and almost festive with music, fancy dress and people blowing trumpets and vuvuzelas.
The president, 68, has vigorously denied any wrongdoing, and on Saturday wrote in one newspaper (in Portuguese) her opponents wanted to "convict an innocent woman and save the corrupt."
The ruling Workers' Party has promised to continue its fight to defend her "in the streets and in the Senate."
If you see a spelling error on our site, select it and press Ctrl+Enter