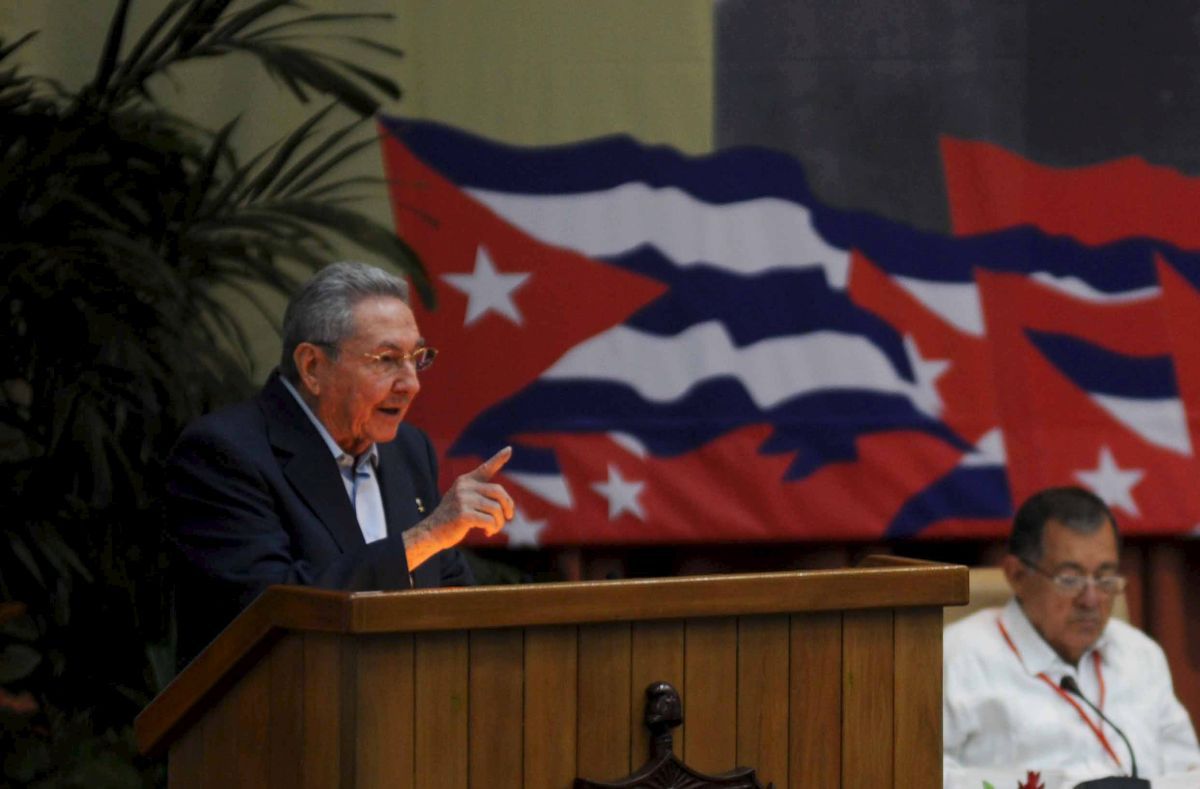 REUTERS
The Communist Party announced the result of internal elections on Tuesday. Wrestling with economic change and transition from the generation that toppled a U.S.-backed government in 1959, the party wants to avoid any chaotic shake-up within its leadership ranks, as reported by Reuters.
Speaking at the closure of a four-day party congress, Castro, 84, signaled he and his fellow octogenarian No. 2 would step aside sometime before the next such meeting in five years.
"This seventh congress will be the last one led by the historic generation," Castro said, at the closing ceremony where delegates gave his older brother, former president and revolutionary leader Fidel Castro, 89, a roaring ovation.
In an admission of mortality, the elder Castro startled Cubans used to his towering presence over the island's politics since he was a young man.
"Soon I will be 90 years old," he said. "Soon I will be like all the rest. Our turn comes to all of us," the now frail former leader said in his most extensive public appearance in years.
Read alsoReuters: Obama in Cuba on historic visitRaul Castro had proposed an age limit of 70 for top officials as the party gathered for the start of the congress over the weekend, raising expectations veterans would begin to step aside. But he said the next five years would be for transition and such rules would not be fully applied until then.
The congress is not due to reconvene until 2021. Castro steps down as Cuba's president in 2018 and when he does he could either remain in the more powerful role as head of the party or retire from that post as well.
The congress backed steps toward more foreign investment and a growing private sector of small businesses, but few details of new measures to free up the economy were revealed and Castro made clear that such changes would not be rushed.
"We will introduce the necessary changes, without hurry and with no improvisation, which would only lead to failure," he said.
At the end of the congress, the first since 2011, the Communist Party said Castro had been re-elected as first secretary, with Jose Ramon Machado Ventura, 85, re-elected as second secretary.
Machado Ventura, a doctor, fought alongside Fidel and Ernesto "Che" Guevara in their 1950s rebellion. He is seen as an ideological hard-liner who has sought to slow a move to market economics, leading a campaign to reintroduce price controls after an inflation spike at the end of last year.
The two men are close, but Castro is seen as more of a pragmatist who built Cuba's army and brought efficient management to some of the military's powerful companies during long years in the shadow of his brother Fidel, who ruled the country until 2008.