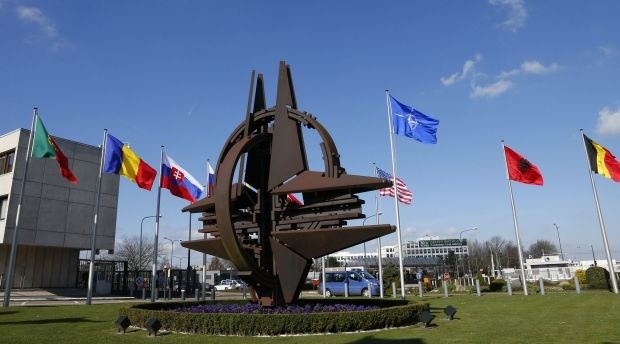 REUTERS
"We will address… the crisis in and around Ukraine, military activity, transparency, risk reductions and Afghanistan," NATO Secretary General Jens Stoltenberg said on Tuesday, the report says.
The alliance kept open lines of communication at the ambassadorial level, but this will be the first meeting of the NATO-Russia Council since April 2014.
"I think that the incidents we have seen in the Baltic Sea over the last week with the unprofessional and unsafe behavior of Russian planes close to an American ship and also close to an American plane just underlines the importance of open military lines of communications, of predictability and risk reduction," Stoltenberg said.
The secretary general stressed the need for a political dialogue with the Russians, especially during difficult times. "When the tensions are high, I think the need for… for political dialogue, for predictability, for transparency is even more important," he said.
The main purpose of the council meeting is to exchange views and to contribute to predictability. The council will discuss Ukraine, the implementation if the Minsk agreements and also to address how to enhance the mechanisms of risk reduction related to military activities.
Read alsoRussian flights near U.S. warship provocative – KerryRussian jets buzzed the USS Donald Cook April 11 and 12 as it sailed in international waters in the Baltic Sea. Also last week, Russian aircraft did a barrel roll over an Air Force RC-135U reconnaissance aircraft operating in international airspace.
"I would like to underline that the fact that we are now convening a meeting of the NATO-Russia Council does not mean that we are back to business as normal," the secretary general said.
"We decided back in 2014 to suspend practical cooperation," he said, "and we have also implemented the biggest reinforcement of our collective defense since the end of the Cold War, but we have decided to keep the chance for political dialogue open and the NATO-Russia Council is one way of making sure that we have political dialogue with Russia."
The alliance does not want a new Cold War or arms race with the Russians, Stoltenberg emphasized. NATO's build-up, he said, is a result of Russian actions.
"What NATO has done when it comes to reinforcement of our collective defense is defensive; it is proportionate and it is a direct response to what we have seen of Russian aggressive behavior in Ukraine," he said.