The British connection: Jihadi chain traces European terror back to 9/11 – The Independent
16:02, 20 April 2016
World
Investigations into an international jihadist chain behind the terrorist attacks in Belgium and France are also looking into past British connections to al-Qaeda plots paving the way for the 9/11 attacks, The Independent has learned.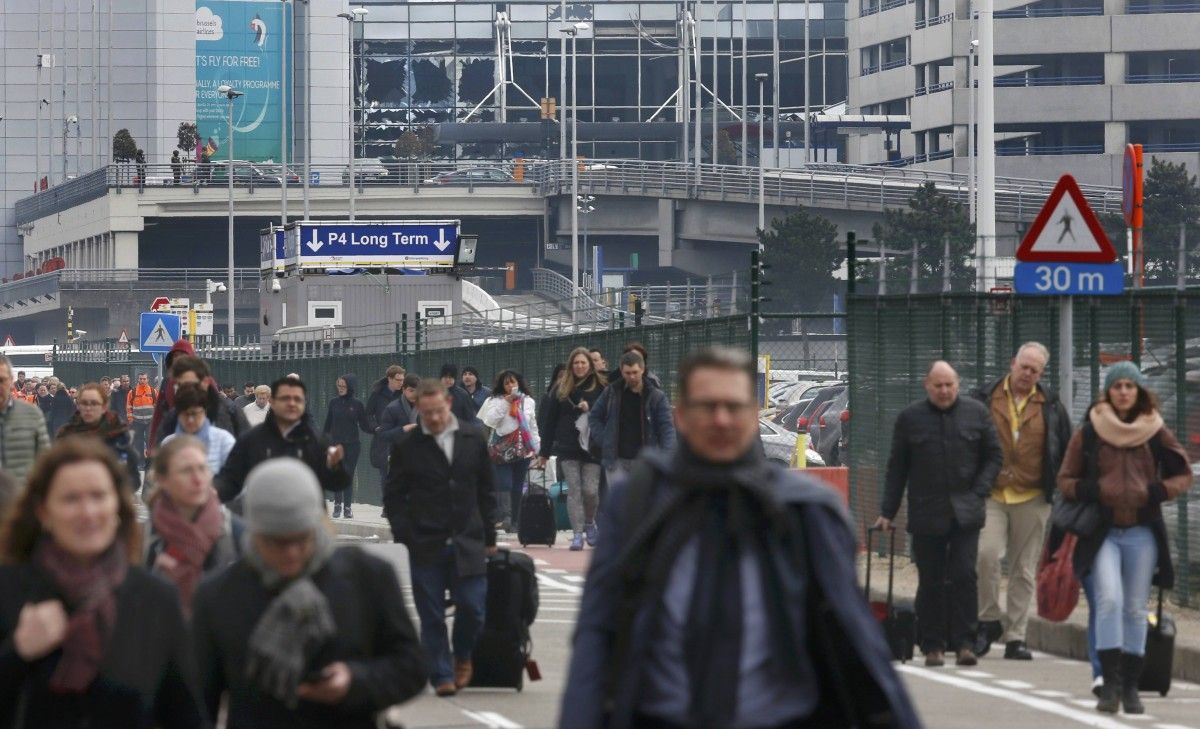 REUTERS
Five people, four men and a woman, were arrested last week in Birmingham and at Gatwick airport in connection with the terror attacks in Belgium and France – their identities have not been released. This followed reports that two of the terrorists involved in the massacres had been in England in the last year and photographs of sites they had visited had been found on their mobile telephones, according to The Independent.
Security officials are also investigating the links between Islamists in Britain and those in Belgium and France that go back more than 15 years. These include some with ties to Molenbeek, the Brussels suburb which has been at the heart of the recent bombings and shootings on the Continent. Western European intelligence officers believe that the links set up a decade and half ago between extremists in the UK and those on the Continent have been maintained and have become more active since the start of the Syrian civil war in 2011.
One of those arrested in the aftermath of the Brussels attack last month was Abdelramane Ameroud, who was shot by police who claimed he was trying to use his young daughter as a "human shield" and refused to hand over a rucksack suspected of containing an explosive device. Ameroud was allegedly part of a plan, which was at an "advanced stage," to carry out an attack in Argenteuil, France, when he was detained.
In 2005 Ameroud had been convicted by a French court and sentenced to seven years imprisonment for his part in the assassination of Ahmed Shah Massoud, the renowned Afghan Mujahedin commander.
Read alsoISIS plotting tourist massacre at European resorts – mediaThe death of Massoud, the most prominent figure in the anti-Taliban Northern Alliance, on September 9, 2001 was ordered by Osama Bin Laden, who was then hosted by the Taliban regime in Afghanistan. It was widely believed to be part of the plan to carry out the attacks in New York and Washington two days later – with the murder removing the most effective ally the West could have in Afghanistan if it launched a retaliatory military campaign.
Western security agencies are also re-examining further historic connections between Belgian and French jihadists and the UK as part of their investigations into attacks on the Continent. This includes the role of Djamel Beghal, a French-Algerian who became the mentor of Cherif Kouachi, one of the gunmen who carried out last year's attacks on the Paris offices of the magazine Charlie Hebdo.
If you see a spelling error on our site, select it and press Ctrl+Enter