U.S. acknowledges another 20 civilian deaths in Syria, Iraq
16:44, 23 April 2016
World
U.S. airstrikes aimed at Islamic State targets in Syria and Iraq killed 20 civilians between September and February, including eight in a single attack on a mortar position used by militants, the U.S. military said Friday, according to ABC News.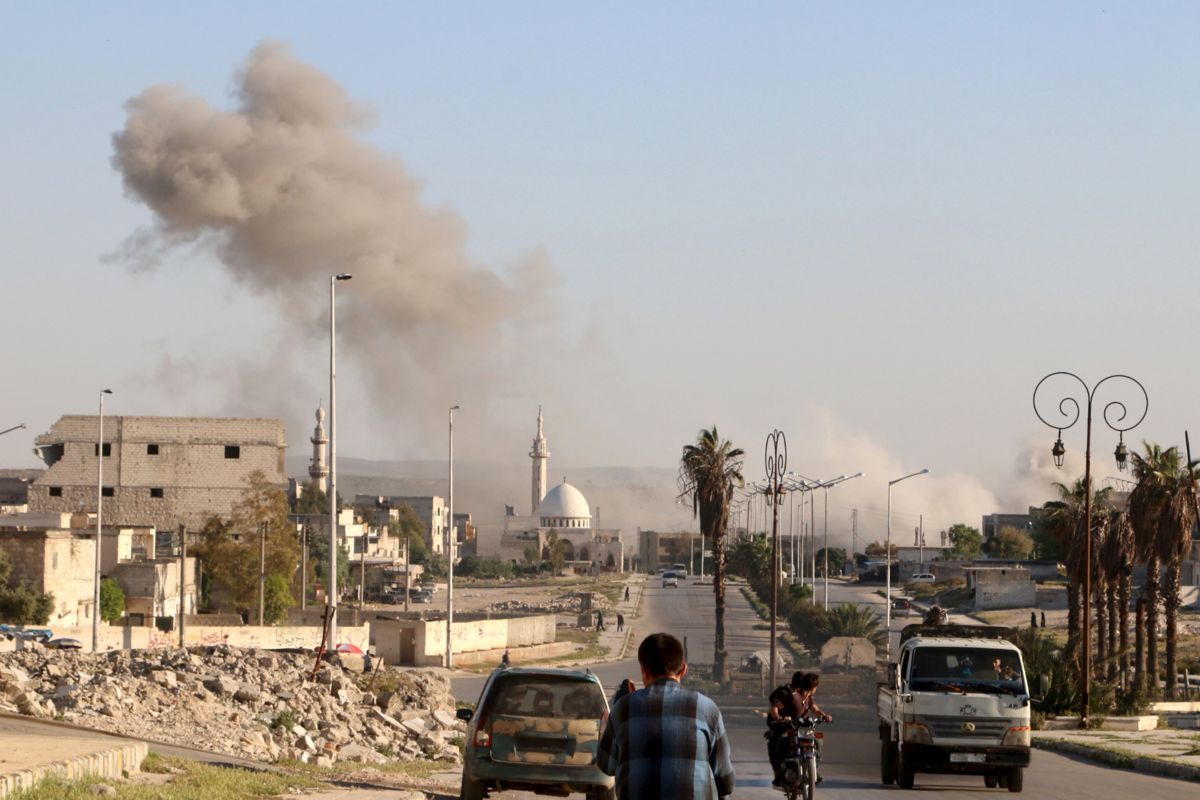 REUTERS
The 20 deaths nearly doubled the total number of acknowledged civilian deaths since the U.S.-led air campaign began in 2014. The U.S. has conducted nearly 12,000 airstrikes since bombing began in Iraq in August 2014 and in Syria a month later. The air campaign has been a central element of the U.S. strategy for disrupting and eventually defeating IS, ABC News wrote.
In announcing the results of several investigations stemming from allegations of civilian casualties, U.S. Central Command said it concluded "the preponderance of evidence" indicates 20 civilians were killed and 11 others injured in nine attacks between September 10, 2015 and February 2, 2016. All were judged to have been the unintended result of attacks on legitimate targets.
Six of the strikes were in Iraq and three were in Syria. Armed drones were involved in some cases; manned aircraft in others.
A spokesman for the command, Col. Patrick Ryder, told reporters the U.S. regrets the casualties and contends that the campaign is the "the most precise air campaign in the history of warfare." He said the military takes great care to avoid civilian casualties.
"There is no such thing as an intentional civilian casualty," Ryder said. "We are attempting to avoid civilian casualties, but in these cases, unfortunately, we assess that it was likely that civilians had died." He added, "In this type of armed conflict, particularly with an enemy who hides among the civilian population, there are going to be, unfortunately, civilian casualties at times."
Read alsoMilitary.com: B-52 bombers carry out first airstrikes against ISIS in IraqSince the start of U.S. airstrikes in 2014, the U.S. has acknowledged a total of 41 civilian deaths in Iraq and Syria, including those announced Friday.
The most deadly of the nine investigated airstrikes, in terms of civilian casualties, was an October 5, 2015, attack on an Islamic State mortar position in Atshanah, Iraq. Central Command said eight civilians were killed; it did not elaborate on the circumstances.
On December 12, 2015, a strike on a suspected Islamic State checkpoint in Ramadi killed five civilians. Central Command said they "unexpectedly moved into the target locations after weapons were already in flight."
If you see a spelling error on our site, select it and press Ctrl+Enter