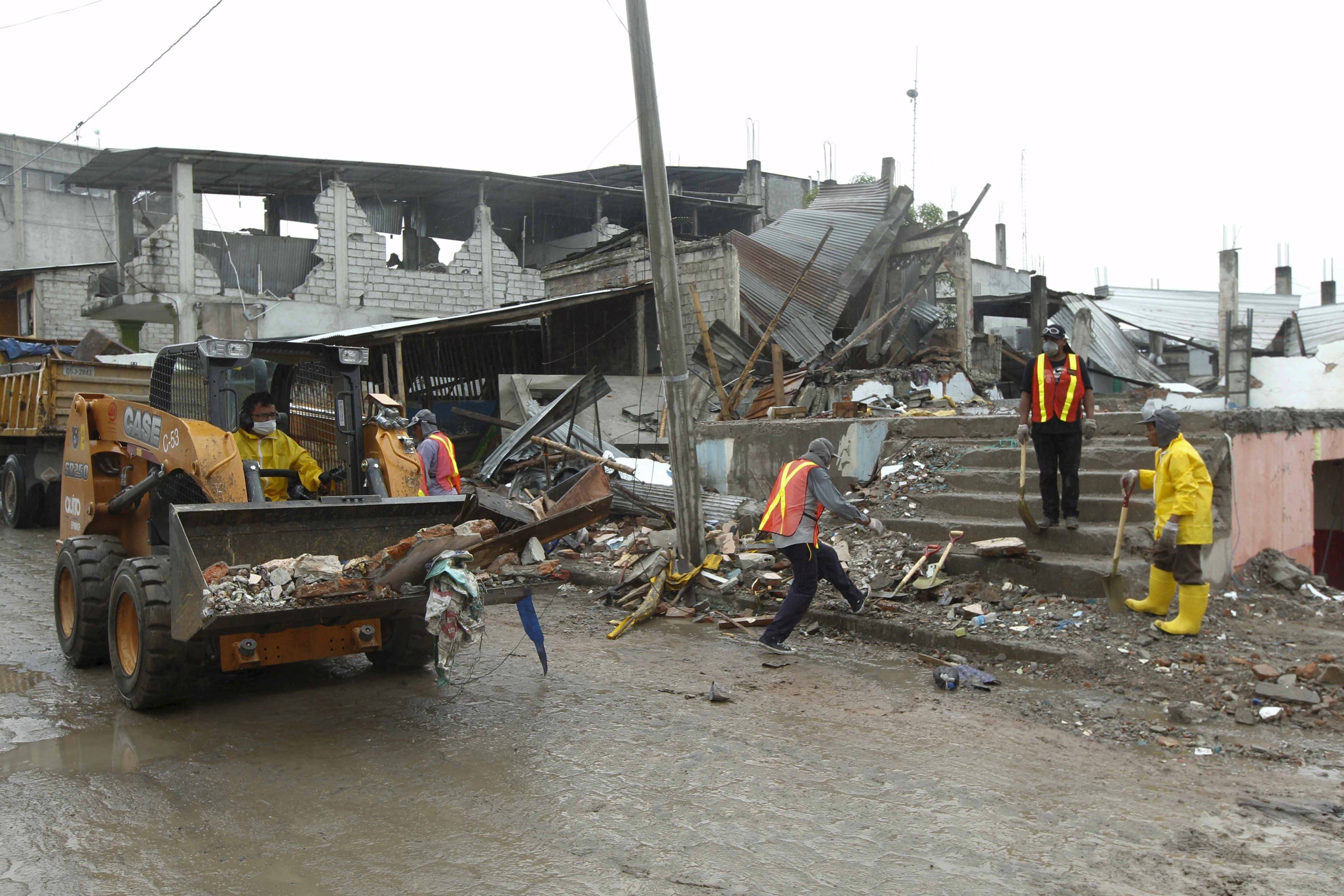 REUTERS
Last Saturday's quake, the worst in nearly seven decades, injured around 12,500 people and left 130 missing along the country's ravaged Pacific coast, Reuters wrote.
"These have been sad days for the homeland," a visibly moved Correa said during his regular Saturday television broadcast. "The country is in crisis."
Several strong tremors and more than 700 aftershocks have continued to shake the country since the major quake, sparking momentary panic but little additional damage. Tremors are expected to continue for several weeks.
Read alsoAnother quake, magnitude 6.2, strikes off Ecuador coastWith close to 7,000 buildings destroyed, more than 26,000 people were living in shelters. Some 14,000 security personnel were keeping order in quake-hit areas, with only sporadic looting reported.
Survivors in the quake zone were receiving food, water and medicine from the government and scores of foreign aid workers, though Correa has acknowledged that bad roads delayed aid reaching some communities.