Russia innovator of modern state propaganda: Freedom House
16:40, 27 April 2016
World
In 2015 Russia came out as "an innovator of modern state propaganda" as global press freedom declined to its lowest level in 12 years, the U.S.-based human rights watchdog concluded in its annual report, released on April 27, according to Ukraine Today.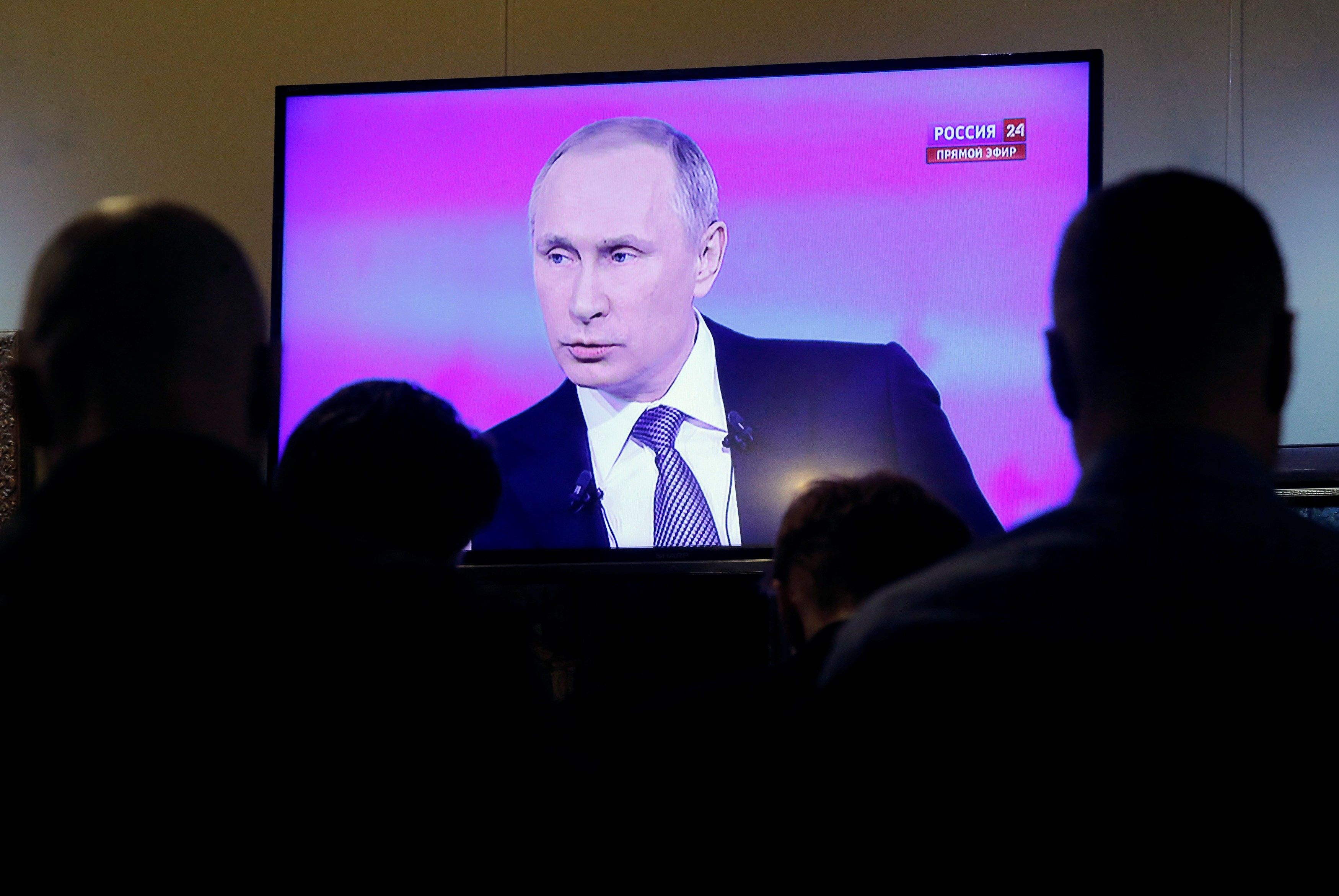 REUTERS
Freedom House, which campaigns for the expansion of freedom and democracy around the world, said that in 2015 "political, criminal, and terrorist forces sought to co-opt or silence the media in their struggle for power," Ukraine Today wrote.
The report, titled "Press Freedom in 2015: The Battle for the Dominant Message", noted that these problems were most acute in the Middle East, where governments and militias "increasingly pressured journalists and media outlets to take sides, creating a "with us or against us" climate and demonizing those who refused to be cowed."
Freedom House
The share of the world's population that enjoys a free press stood at just 13%, meaning fewer than one in seven people live in countries where "coverage of political news is robust, the safety of journalists is guaranteed, state intrusion in media affairs is minimal, and the press is not subject to onerous legal or economic pressures," Freedom House said.
Syria remained the deadliest place in the world for journalists, with at least 14 killed in the country, and three more assassinated in Turkey, apparently by the militant group Islamic State.
Read alsoRussian propaganda messing with children's minds ahead of Victory Day May 9The paper describes Russia as "an innovator of modern state propaganda," which in 2015 expanded its efforts to tightly control the news for domestic audiences and manipulate the information landscapes of several geopolitically significant neighbors, including Ukraine, Moldova, and the Baltic and Central Asian states.
"Domestically, the Russian government reoriented the focus of its misinformation machine from Ukraine to President Vladimir Putin's newest foreign exploit, the military intervention in Syria," the document noted, adding that the authorities "continued to exert pressure on the small space left for free expression, particularly targeting bloggers and journalists for their online publications."
Read alsoUT exclusive interview: Ukraine to penetrate Crimean airspaceBelarus, Russian-occupied Crimea, Uzbekistan, Turkmenistan were placed among world's 10 worst-rated countries.
The report also noted that media freedom declined "not just in repressive societies but also in Europe," singling out politicians in Poland, Serbia, and other states who "sought greater control over national media."
If you see a spelling error on our site, select it and press Ctrl+Enter