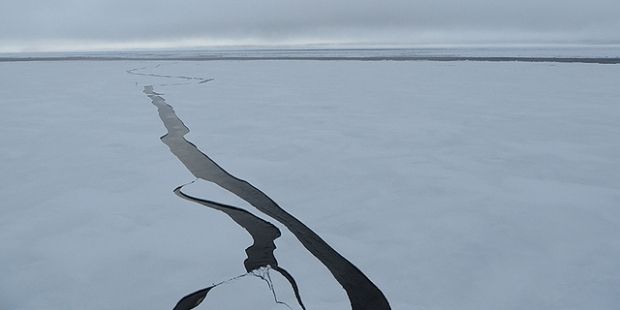 Flickr, NOAA's National Ocean Service
As the 28-nation European Union agreed on a new common strategy for an increasingly valuable and contested region, Mogherini said it had to cooperate with other powers with a stake there, EurActiv reported.
"This is a clear interest of the European Union to further engage with all actors, including Russia, on the Arctic," Mogherini told a news conference in Brussels after the European Commission adopted the strategy.
Read alsoPoroshenko says Ukrainian blood to "cost nothing" if anti-Russian sanctions liftedThe former Italian foreign minister said the Arctic was an "an example of regional and international constructive cooperation" adding that the EU was ready "even for this cooperation go deeper and to enlarge."
Brussels' readiness to cooperate with Russia at the top of the world comes despite foreign ministers last month agreeing to stand firm on its policy towards Moscow, which includes economic sanctions over the two-year conflict in Ukraine.
Mogherini said the ministers had agreed that there could be "selective engagement" with Russia in areas where there was a "clear European interest," and that the Arctic was one of those cases.
"The Arctic clearly poses not only huge potential but also some critical challenges that we need to discuss together and also to which we need to find common answers," Mogherini added.