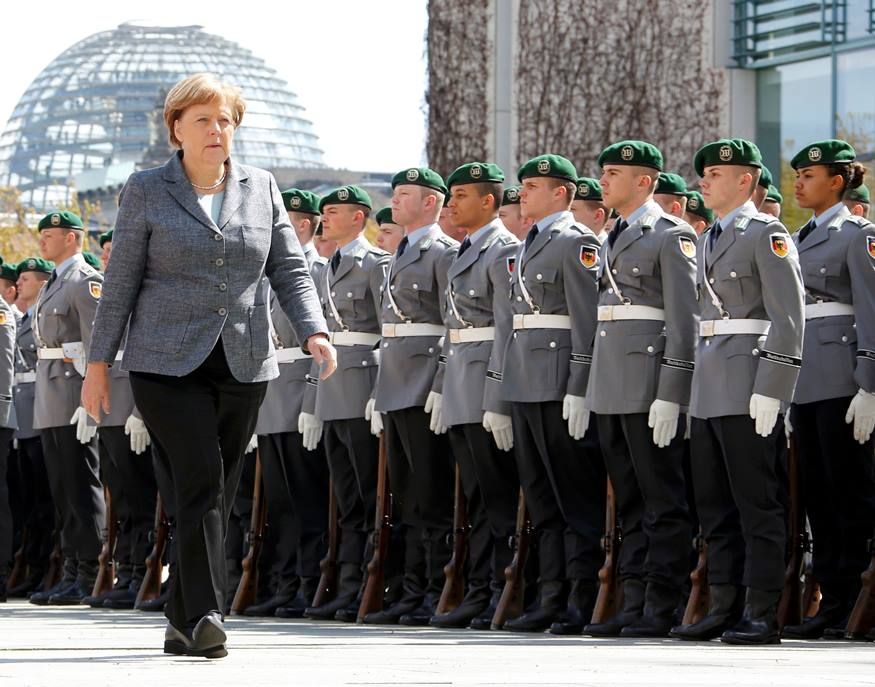 REUTERS
A U.S.-EU free trade deal would also bring economic benefits, she added, Reuters wrote.
"One must realistically say which advantages membership of the European Union has and what advantages the Transatlantic Trade and Investment Partnership has, and what is being negotiated now is also clear," Merkel said.
"Everybody says this from his perspective. I say it from my perspective. We want an economically strong and prosperous Britain in the European Union," she added during a news conference with Latvian Prime Minister Maris Kucinskis.
Read alsoReuters: Spooked by Russia, Lithuania spares no money for defense
Kucinskis said he hoped that a referendum in June on Britain's EU membership would not weaken the bloc.