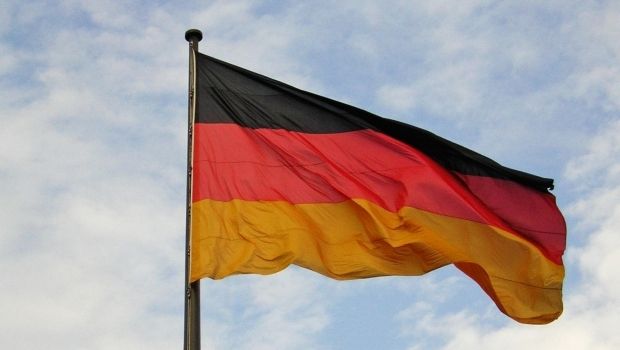 adelante.biz.ua
The decision was confirmed by news agency DPA on Thursday evening following reports that by the news magazine Der Spiegel and the Munich-based daily Süddeutsche Zeitung, Deutsche Welle reported.
Russia's interference in Ukraine and annexation of Crimea has aroused concern among the tiny Baltic States and Poland over Moscow's intentions and aggressive behavior.
Read alsoSteinmeier calls for cooperation with RussiaIn response to requests from those member states, NATO is expected at a July summit in Warsaw to finalize the details of the alliance's plan to strengthen combat capability and readiness in eastern Europe.
The agreement could see Germany deploy a rotating company contingent of between 150 and 250 soldiers to Lithuania to lead a broader alliance force of some 1,000 rotating troops.
U.S. asks allies for greater commitments
Germany's commitment was cemented earlier this week during U.S. President Barack Obama's visit to Hannover, where the leaders of Britain, France and Italy also joined discussions on how to strengthen the alliance's eastern front, Der Spiegel reported. That meeting was preceded by a visit to Berlin by Lithuanian President Dalia Grybauskaite.
Obama reportedly requested a stronger contribution of soldiers and material from the larger alliance members in order to bolster NATO's eastern flank .
NATO's reassurance of its eastern allies could see about 1,000 troops from the alliance rotating in and out of each of the Baltic States, Poland and Romania.
Led by the United States, NATO has already taken steps to reassure its allies, upping the number of joint military exercises and training. In March, the US announced it would deploy a rotating armored brigade to Eastern Europe, bringing the total US army presence on the continent to three combat-ready brigades.
The deployment is a part of the so-called European Reassurance Initiative, which is receiving a four-fold increase to $3.4 billion (3.7 billion euros) in the U.S. defense budget next year. The US this week sent two of its advanced F-22 fighter jets based in the United Kingdom to Lithuania in a show of force.
Germany wary of provoking Russia
The strengthened NATO presence is likely to further enflame tensions with Russia, which views the alliance's encroachment on its border as a major strategic threat.
The Süddeutsche Zeitung reported that despite Germany's commitment to put forward troops for a new mission in Lithuania, Berlin also wants to avoid unnecessarily provoking Russia.
Read alsoU.S. bill backs more defense spending for Europe, Ukraine: RFE/RLGermany has reportedly insisted that any new mission be in line with existing treaties between NATO and Russia, particularly a provision that prohibits the permanent stationing of alliance troops on Russia's border.