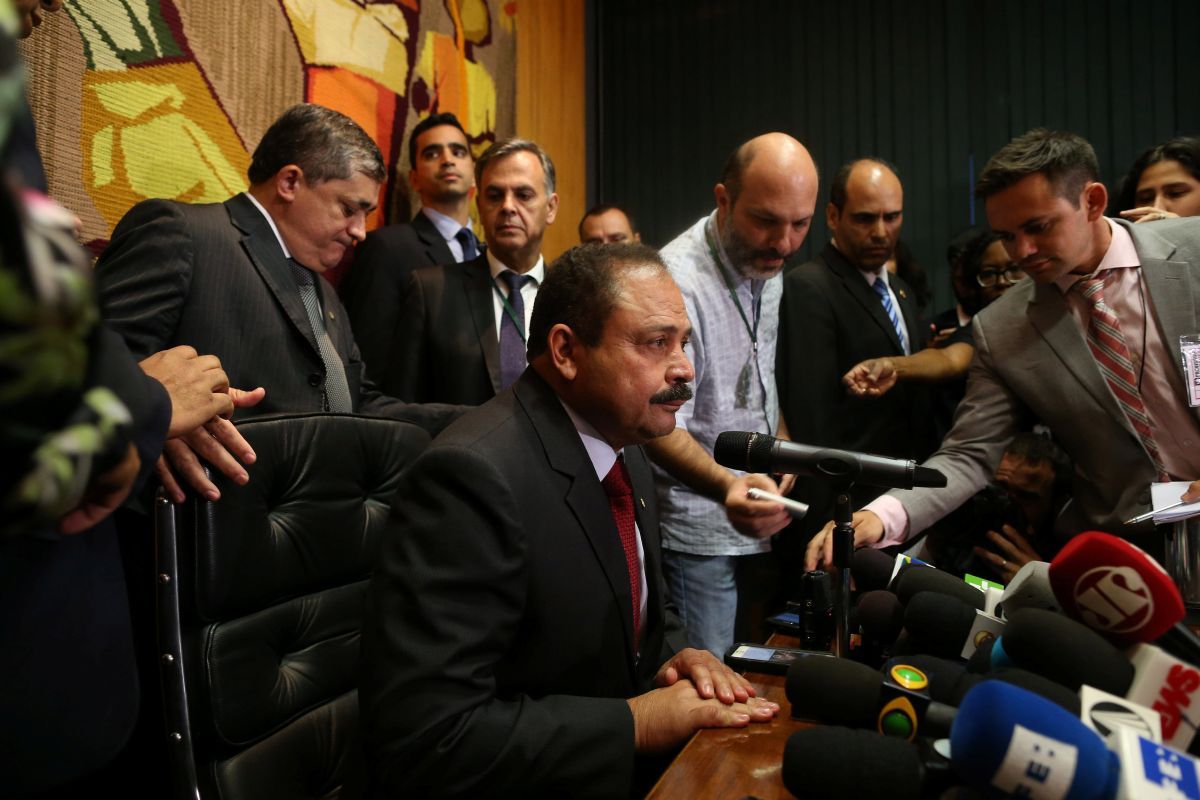 REUTERS
House speaker Waldir Maranhao had declared that the whole process was flawed and should be brought back to square one. That's because he argued the original vote by lower house deputies sending Rousseff to face the Senate had "pre-judged" the president and denied her "the right to a full defense," DW reports.
"I'm aware that this is a delicate moment. We have the duty to save democracy through debate. We are not and will not be playing with democracy," Maranhao said, without taking questions from reporters.
Rousseff, speaking at an event in the presidential palace, appeared surprised at the news of the move, which came as she was speaking.
The crowd broke out into wild cheers, but Rousseff cautioned them from becoming too excited. "It's not official and I do not know the consequences, so let's be cautious," she told her supporters.
Read alsoBrazil President Rousseff loses lower house impeachment voteThe house speaker's appeal was not received well by many of his colleagues in the Senate. "I ignore" the order, Senate President Renan Calheiros said on national television. This sparked raucous applause and angry shouting from rival senators on the Senate floor.
The senate president called the lower house's intervention in the impeachment drama "absolutely untimely" and "playing with democracy."