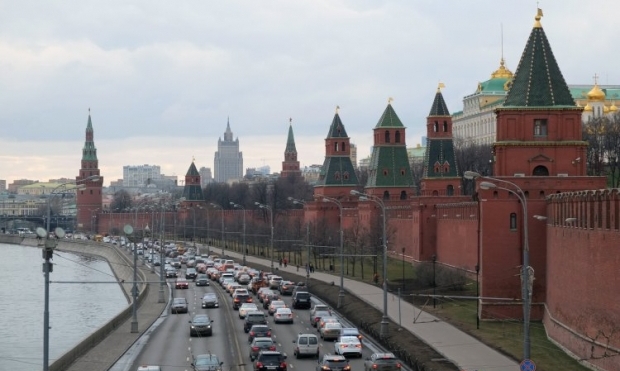 Photo from UNIAN
Several Russian officials say the government is considering raising income-tax levels and increasing value-added tax but that any changes would only take place after 2018 — a presidential election year. Any increase would be a sensitive issue in Russia, where real incomes shrank 9.5% in 2015 and the number of those living below the poverty line was projected to grow in 2016 at its fastest rate since the 1998 crisis, according to the World Bank, WSJ wrote.
"Discussions are going on now about how not to look excessive and not to hit people too hard," said one official.
While Russia has run budget deficits in the past, sanctions imposed after Moscow annexed the Black Sea peninsula of Crimea have changed that equation, making it tougher for Russia to borrow on international markets. Russian President Vladimir Putin himself has long favored minimal borrowing abroad and supported the idea of bringing the budget deficit to zero.
While the government is now spending its oil reserves to shore up the budget, officials privately say that won't be enough to fill the gap between revenues and expenditures within just a few years.
One official familiar with the matter said that the government was considering a progressive tax, under which income tax for richer Russians would rise from its current 13% flat rate. Another official said that the government was more likely to maintain a flat rate but raise it to 20%. Both officials said raising value-added tax was a likely option, but that any changes to the tax system would likely be postponed until after presidential elections in 2018.
Buffeted by a precipitous slide in the price of oil, Russia's biggest export, and the Western sanctions, the country's gross domestic product shrank 3.7% in 2015 and is expected to contract again this year. Market players and international institutions such as the World Bank and the International Monetary Fund have since mostly praised Russia's government and central bank for their handling of the recession. Russia avoided creating a massive hole in its largely oil-dependent budget by allowing the ruble to depreciate by 60% against the dollar in 2015 alone, and held budget spending down.
Read alsoTASS: Russia's State Duma passes anti-terrorism packageOfficials say that while there is no final consensus and, ultimately, any decision would come from the political leadership, tougher cuts and tax increases may be on the horizon.
Previously, Mr. Putin pledged that the government would refrain from tax increases amid a full-blown economic crisis.
"The government promised not to raise taxes until 2018, and it has kept its word," said Alexander Machevsky, spokesman for First Deputy Prime Minister Igor Shuvalov. "After 2018 there will be a new government and the taxation could be revised. A progressive tax scale is being considered."
So far, Russia has been able to rely on reserves built up over almost a decade of high oil prices to shore up the budget. But the Reserve Fund dropped to $44.9 billion this month — its lowest point in four years and down from about $90 billion two years ago.
Russia has another oil fund, called the National Welfare Fund, which currently stands at $73.9 billion but which is used to fund pensions and long-term infrastructure projects, not the budget.
That means that, while Russia can still fall back on reserves to cover this year's deficit — which Mr. Putin pledged to hold down to 3% of GDP, but which many analysts estimate will be at least 4% — the government will have to look for alternative means of funding and cost-cutting, officials say. Russia has already introduced a tax on road usage for truck drivers late last year, a measure that sparked protests, and slashed health care and medical spending.
Other sources of funding have been hard for Moscow to come by. Earlier this year, Russia said it was planning to borrow on the international market, but Western banks shied away from the Eurobond placement because of the sanctions.
The government has also announced a highly publicized privatization campaign, vowing to sell minority stakes in major state-controlled companies such as oil giant OAO Rosneft or VTB Bank, the country's second-largest lender. While government officials expect the budget to be bolstered by funds from the privatization of at least three smaller companies, including up to 75% of the midsize oil producer Bashneft, they say there are few prospects the largest companies will be sold this year.
Still, officials say they hope they will manage to avoid raising taxes with major spending cuts elsewhere. The government has already pushed through cuts to health care and education. Officials now publicly say they will have to raise the pension age to 65 from its current 55 for women and 60 for men, as well as eliminate pensions for those who are still working. The average life expectancy in Russia is around 65 for men and 77 for women.
Read alsoRussia oil revenues shrinking by 1.6 timesThus far, the economic crisis hasn't dented Mr. Putin's approval rating, which hovers around 80%. Two officials said they hoped the pension overhaul would start being implemented gradually this or next year, but are prepared for resistance with upcoming parliamentary elections in September.
"We hope it starts to get implemented next year, but we are all aware of the elections," said one official. "We need a political decision to be made as to what option is best."