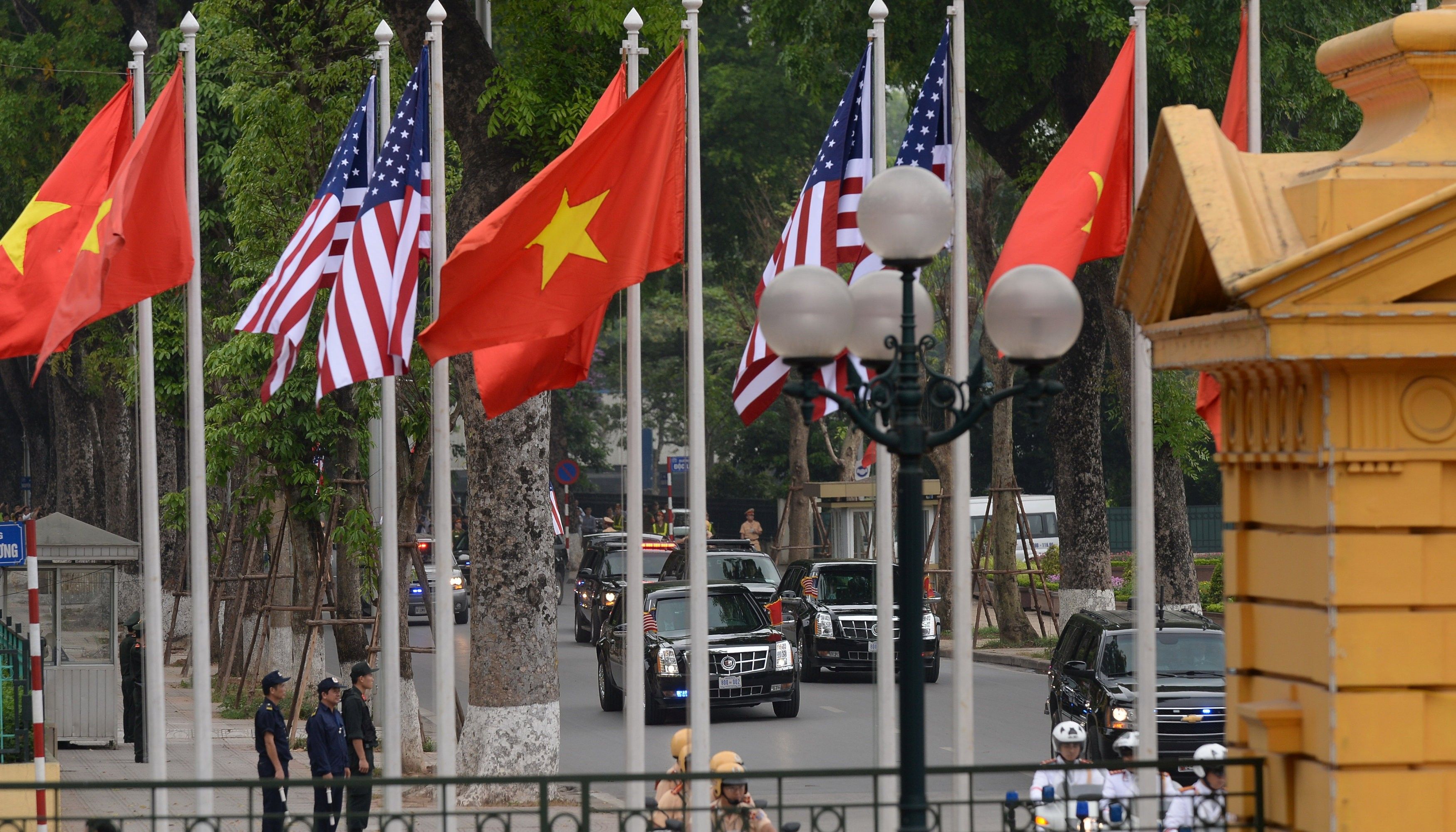 REUTERS
In a joint news conference with Vietnamese President Tran Dai Quang, Obama said that the removal of the ban was part of a deeper defense cooperation with the country and dismissed suggestions it was aimed at countering China's growing strength in the region, CNN reports.
Instead, it was the desire to continue normalizing relations between the U.S. and Vietnam and to do away with a ban "based on ideological division between our two countries," he said.
Obama also thanked Vietnam for its continued aid in addressing what he called "the painful legacy of war," referring to attempts to locate veterans missing in action, the removal of landmines and the cleaning up of Agent Orange.
Read alsoChina to set up maritime "judicial center"According to CNN, Obama defended the decision to lift the arms ban despite Vietnam's dismal record on human rights -- involving the jailing of dissidents and stalled political reforms -- saying sales would be evaluated on a "case-by-case" basis.
Human Rights Watch Executive Director Kenneth Roth said via Twitter that Obama was opting to "arm Vietnam as (an) anti-China ally rather than care about its ongoing repression."