Ukrainians need to know about tortures prisoners go through in Chechnya - former detainee
I want Ukrainians to know about the tortures authorities use to get confessions out of prisoners in Chechnya. That is a quote from a letter by Musa Lomaev addressed to the newsroom of TSN (Television Service of News, 1+1 Media), according to Ukraine Today.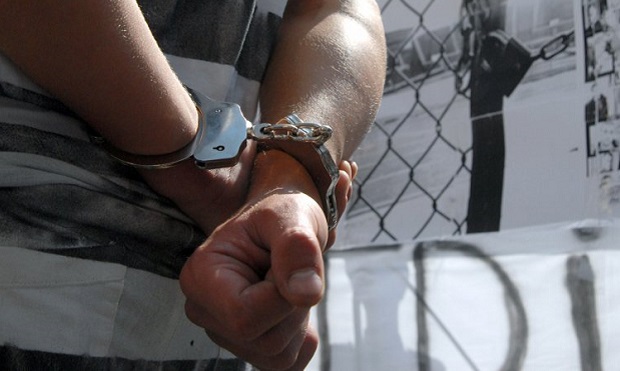 Photo from UNIAN
In May 2004, Lomaev was a young student in Grozny. He was detained, kidnapped and taken in for questioning at the local police precinct. He was accused of terrorism along with another young man, Mikhail Vladovskykh, whom Lomaev had not known prior to his arrest. As far as the evidence goes, there were no documents, no traces, nothing that would confirm Lamaev's confession, Ukraine Today reports.
This case - despite how awful it may sound, is not unique for Chechnya. The sensation here is that despite the expectation, the High Court of the country acquitted both Lomaev and Vladovskykh because of the torturous circumstances confession was given under.
These days Lomaev lives in Finland. Having found out that Ukrainians Mykola Karpiuk and Stanyslav Klykh were convicted in Chechnya, for the first time in over a decade Lomaev decided to share his story. His reasoning? He says he wants Ukrainians to know what their fellow citizens went through.
Read alsoRussia's Chechen court finds Ukrainians Karpiuk, Klykh guilty"You know, we lost both guys... Vladovskykh and Lomaev. The country lost both of them - they both left. They're refugees, seeking refuge... from us. And unlikely will they ever return".  This is from an article published in October 2005 by Anna Politkovskaya (was killed in Moscow after reporting human rights abuses in Chechnya) about the case of Lomaev and Vladovskykh.
In his letter to the newsroom, Lomaev goes on to describe horrific torture he was subjected to while in the Chechen prison. Full text of the letter in English is published by Ukraine Today.
Read also"Terrifying report" by Huff Post shows how pro-Russian separatists tortured 4,000 people"After they tortured me to give them passwords and tons of other things, but I didn't know anything and that even worsened my situation," Lomaev writes. "They simply tortured me until they got bored until they got tired. The scars from the handcuffs, the ones that I'm looking at right now, are not the only reminder of the days in captivity. All of this is always with me, every day, every hour. I have given up on trying to not remember it... Somehow, got used to the thought this is the strongest part of me."
If you see a spelling error on our site, select it and press Ctrl+Enter