Georgian troops are nearing the capital of the separatist region of South Ossetia after a night of heavy shelling and air strikes on rebel positions, according to BBC.
Fighting around Tskhinvali resumed just hours after both sides agreed to a ceasefire and Russian-mediated talks.
Georgia says its aim is to finish "a criminal regime" and restore order.
An emergency meeting of the UN Security Council failed to agree on a Russian statement calling on both sides to renounce the use of force.
At least 15 people are reported to have been killed and three Russian peacekeepers are among the wounded. Both sides blame each other for breaking the ceasefire.
Georgia`s Prime Minister Lado Gurgenidze told reporters on Friday the military operations would continue until there was "a durable peace".
"As soon as a durable peace takes hold we need to move forward with dialogue and peaceful negotiations," he told reporters.
South Ossetian leader Eduard Kokoity told Interfax news agency his forces were still in control of the city, but Georgia claims to have Tskhinvali surrounded.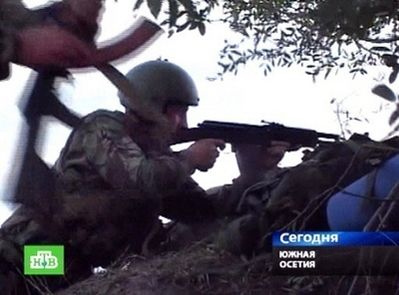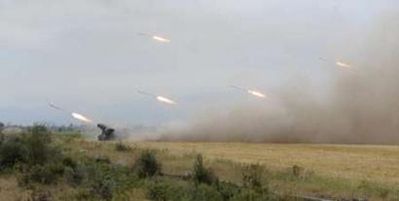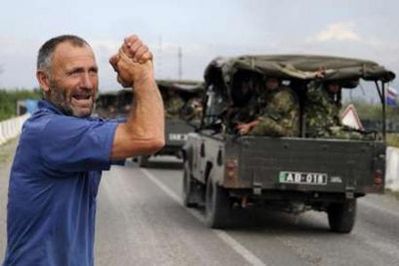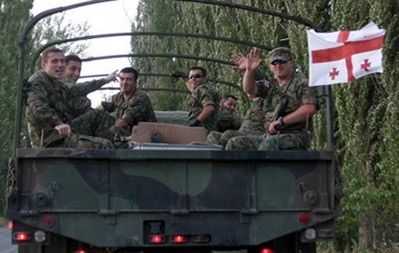 Russian fighters
The Russian envoy to the UN, Vitaliy Churkin, described Georgia`s actions as "treacherous".
"The situation in the conflict zone has reached a dramatic line," he told the emergency session, according to Russian Vesti TV news.
"Civilians, old people and children are under massive artillery shelling from Grad rocket systems, guns and large-calibre mortars."
Moscow, which supports the separatists, called on the international community to jointly work "to avert massive bloodshed and new victims".
At the UN emergency session Georgia`s ambassador accused Russia of producing a one-sided document.
He also repeated claims that Russia was aiding South Ossetian forces and trying to escalate the conflict to the point where it can intervene.
Despite failing to agree a text, many council members did call on the parties to pull back.
China, where the Olympic Games opens on Friday, called for worldwide truce during the sporting event.
Russian interests
Hundreds of fighters from Russia and Georgia`s other breakaway region of Abkhazia are reportedly heading to aid the separatist troops.
Russian President Dmitry Medvedev is considering emergency measures and has summoned his national security council
Georgia accuses Russia of arming the South Ossetian authorities - who have been trying to break away since the civil war in the 1990s. Moscow denies the claim.
The BBC`s James Rodgers in Moscow says Russia has always said it supports the territorial integrity of Georgia but has also said it would defend its citizens. Many South Ossetians hold Russian passports.
Russia is hostile to Georgia`s ambition to join Nato and has accused Georgia of building up its forces around the breakaway regions, where Russian peacekeeping troops are deployed.
Photo Reuters