Active shooter at UCLA: 2 killed, campus on lockdown
21:54, 01 June 2016
World
Two people were shot and killed on the UCLA campus Wednesday, university officials said, according to CNN.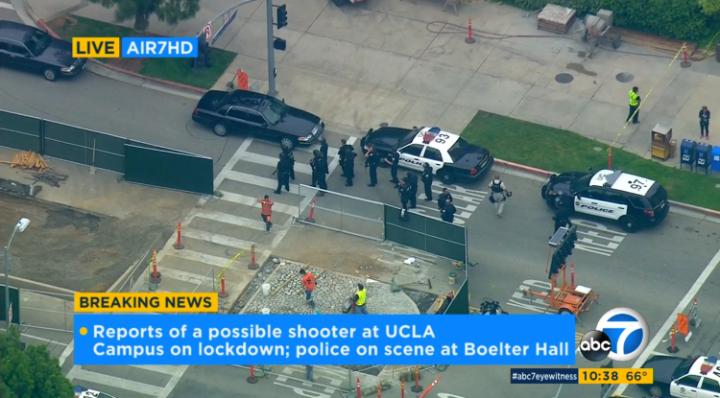 Screenshot
Authorities received reports of an active shooter in or near the engineering building, Los Angeles Police Officer Tony Im said, CNN reports.
Officials put the campus on lockdown as authorities investigate the incident at Boelter Hall, a science and engineering building. Large groups of police with long guns patrolled the streets of the campus of more than 40,000 students.
SWAT officers and dozens of squad cars filled the area as police tried to clear campus buildings floor by floor.
Read alsoReuters: Multiple deaths and injuries after shooting at Oregon college"If it's a personal thing between a couple of students, then it will be a local police matter. If by chance it turned into a terrorist situation, then the FBI would have primary justification over that," CNN senior law enforcement analyst Tom Fuentes said.
If you see a spelling error on our site, select it and press Ctrl+Enter