Poll: Russians see U.S., Ukraine, Turkey as main enemies
11:57, 02 June 2016
World
Russians consider the United States, Ukraine and Turkey to be their main enemies, according to the findings of a public opinion poll by the Levada Center, an independent Russian polling and sociological research organization.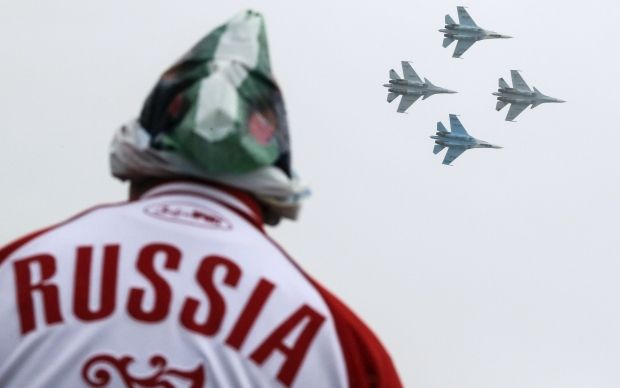 REUTERS
According to the survey, 72% of Russians believe that the United States is the most hostile to the Russian Federation.
The second place with the highest ever recorded figure goes to Ukraine – 48% (it was 37% in 2015).
The third unfriendly country, according to the Russians, is Turkey. In 2015, a mere 1% of respondents thought so, but this year, 29% of respondents support this point of view.
Read alsoMost Russians believe hostilities in Donbas to resume soon: pollBelarus (50%), Kazakhstan (39%) and China (34%) are considered to be Russia's best friends. At the same time, 43% of Russians named China as a Russian friend a year ago.
This year, 10% of respondents consider Syria to be a friendly country, while in 2015 a mere 2% said that.
The majority of Russians polled still have a negative attitude to the U.S. (70%) and the EU (62%). Only 24% of the respondents are in favor of Russian membership in the EU. In August 2009, this idea was supported by 53% of the pollees.
If you see a spelling error on our site, select it and press Ctrl+Enter