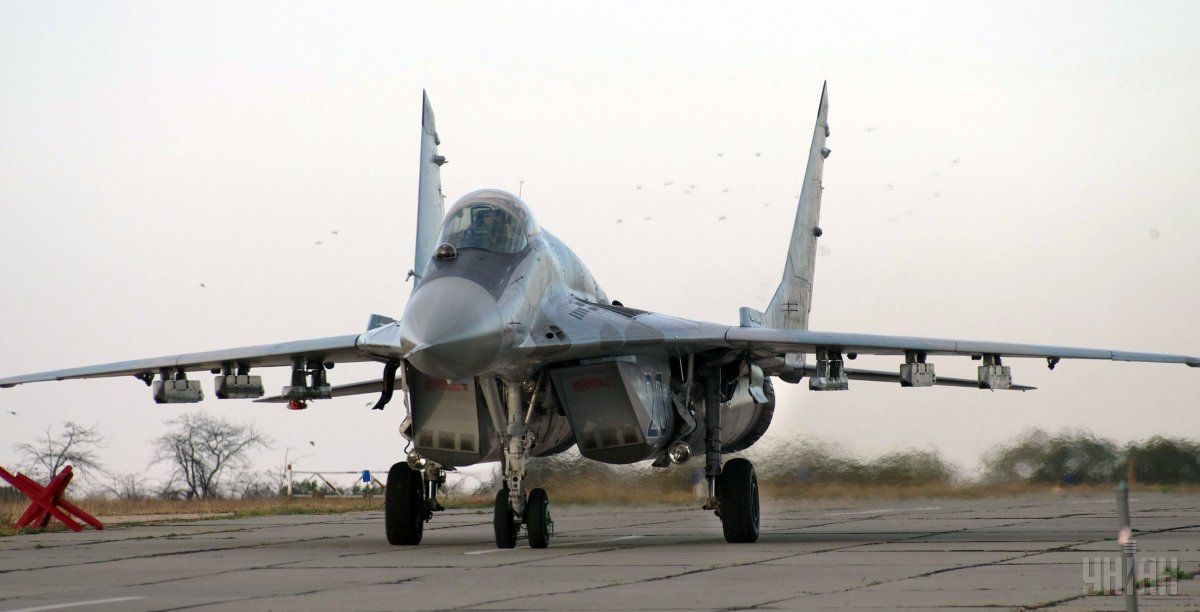 Photo from UNIAN
Lawmakers voted 123 to 29 with 4 abstentions to finance the purchase of eight or nine new or used fighter jets worth total of 1.5 billion lev, Speaker Tsetska Tsacheva said in Sofia on Thursday. The assembly also approved a plan to order two new warships estimated at about 820 million lev which are to be paid and delivered by 2021, she said. Eight more aircraft may be purchased by 2023, according to the plan published on parliament's website, Bloomberg wrote.
Read alsoFT: Defense spending by NATO's Europe states up as uncertainty rises"Today's decision will ensure the development of the country's military capability for the next 30 years," Defense Minister Nikolay Nenchev told lawmakers. "The security environment in southeastern Europe has deteriorated and Bulgaria shouldn't look insecure. The army is cluttered with old Soviet-era armament and has no operational compatibility with our allies."
The European Union's poorest state in terms of per-capita output is seeking to expand its military capabilities amid concerns of increasing regional threats including the Islamic State. Russia's takeover of Crimea and proxy war in eastern Ukraine near NATO territory in 2014 led the U.S. to rotate troops into eastern Europe and prompted the alliance to set up a 5,000-man rapid-response force. Bulgaria plans to increase its defense spending to 2% of economic output by 2024 from 1.35% this year.
Read alsoRFE/RL: NATO urged to boost defense to dissuade RussiaThe new jets will replace Russian MiG-29 fighters used by the air force, which seeks to extend their service life until the new combat planes are delivered. Swedish-made Saab Gripen C/D, used Eurofighter Tranche 1 or F-16 MLU aircraft are seen as most appropriate options after preliminary talks held by the government with suppliers, according to the plan.
The government has also held talks with eight shipbuilding companies including France's DCNS SA and Netherlands-based Damen Shipyards Group NV. The two new warships will bring Bulgaria's navy to 5 vessels, which will boost its Black Sea patrols.