Blast at Sri Lankan armory leaves one dead, thousands evacuated
09:20, 06 June 2016
World
One soldier was killed and thousands of people were evacuated after a fire and a series of explosions on Sunday at one of Sri Lanka's biggest ammunition dumps, where the army stores heavy weapons, officials said, according to Reuters.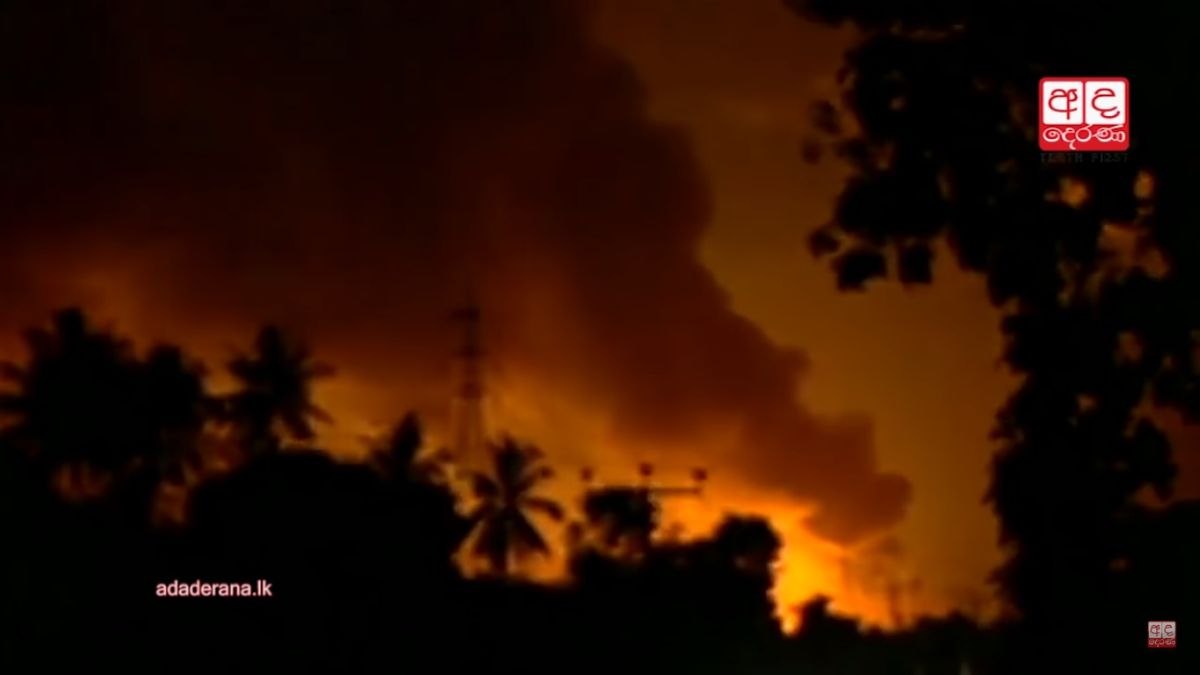 Screenshot from footage
"The fire started in a small arms store and spread. There were heavy weapons such as artillery shells stored in the proximity but the damage is still unknown," Sagala Ratnayake, minister of law and order, told media, Reuters reported.
Explosions at the army camp at Salawa, 33 km (20 miles) east of the capital Colombo, continued for more than five hours and were heard more than 12 km away, local residents said.
The cause was not immediately known and the government ordered an investigation by the police criminal investigation department.
Read alsoFire at school for poor girls in Thailand kills 17Local television stations showed rocket-propelled grenade (RPG) shells and shrapnel that had landed in the middle of a road.
Since the end of a 26-year war against Tamil separatist guerrillas seven years ago, Sri Lanka's military has stored its weapons in a few armories around the country. Army spokesman Jayanath Jayaweera said the Salawa armory was one of the largest in the island nation.
The main road in front of the camp, which thousands of workers take to go to and from Colombo, has been closed to traffic. The government ordered all schools and government offices in the area to remain closed on Monday.
If you see a spelling error on our site, select it and press Ctrl+Enter