Germany says '"Russia no longer our partner, but rival"
11:20, 06 June 2016
World
The German government has updated the White Paper - the guidelines on the country's national security policy, with a new version stating Russia "is no longer Germany's partner, but its rival" and now is one of the main threats, Ukraine Today reported citing Die Welt.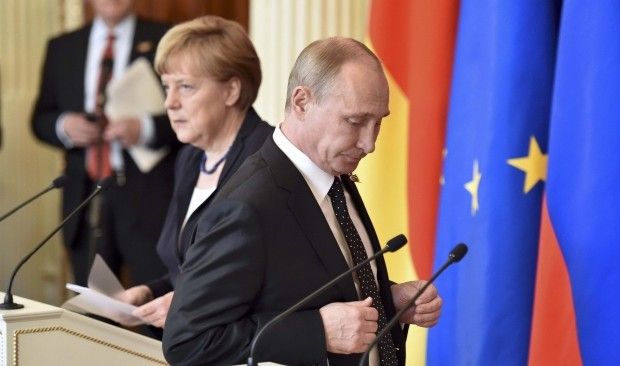 REUTERS
The White Paper was not amended since 2006. The new edition states that the world "changed a lot,"everything became "complicated, volatile and unpredictable" in terms of security, according to Ukraine Today.
Read alsoUkrainian Envoy urges Berlin to respond to German politician's visit to occupied CrimeaThe document says that Russia "is ready to advance its interests by force,"and refers to events in Crimea and eastern Ukraine.
The document also reads that "Russia is turning away from the West, emphasizing the strategic rivalry and increasing its military activity on the EU external borders."
The German government is deeply concerned about "hybrid instruments designed to blur the boundaries between war and peace" and "subversive activities against other countries," Die Welt said.
Read alsoU.S. sends envoy to urge EU to maintain Russian sanctions"Without a fundamental change of course, Russia in the foreseeable future will pose a security threat to our continent", states the White Paper.
The new 80-page White Book edition prepared by the Defense Ministry in cooperation with other agencies responsible for national security must be approved by the German government.
German Foreign Minister Frank Walter Steinmeier earlier said that Germany does not recognize Crimea's annexation by Russia and will not support Moscow's attempts to destabilize the situation in eastern Ukraine.
If you see a spelling error on our site, select it and press Ctrl+Enter