Guided missile destroyer USS Porter enters Black Sea (gallery)
10:20, 07 June 2016
World
As part of the U.S. and NATO's presence mission on the Black Sea, guided missile destroyer USS Porter (DDG-78) entered the region on Tuesday, the U.S. 6th Fleet announced.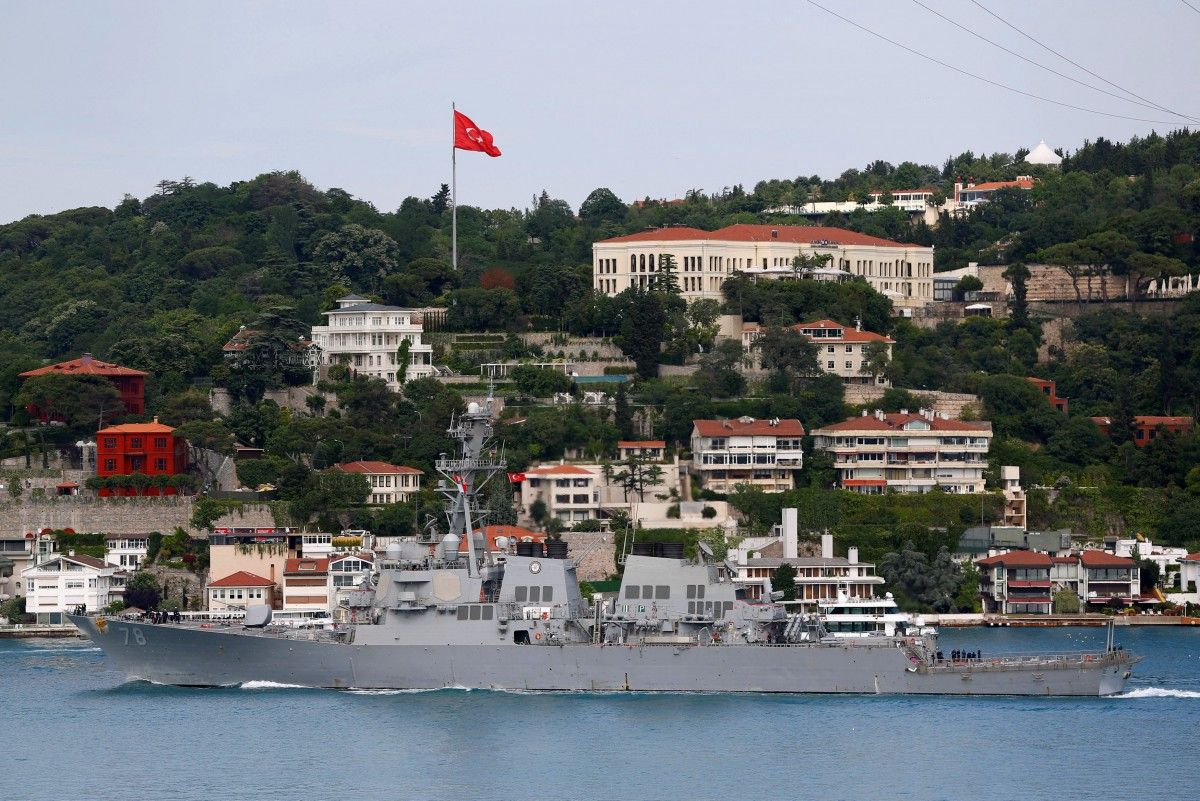 REUTERS
The U.S. destroyers have been part of Operation Atlantic Resolve — the NATO presence missions to assure U.S. and NATO allies following the Russian seizure of the Crimean peninsula from Ukraine in March of 2014, according to USNI.org.
Relevant photographs of the American missile destroyer USS Porter (DDG 78) have already been released on the internet. The pictures were taken during the destroyer's passage through the Bosporus Strait.
"The U.S. remains committed to maintaining a persistent presence in Eastern Europe. We look forward to further commitments by our allies to ensure a coordinated and continuous land, air and sea presence in the region as part of the commitments made at the NATO Summit," read the statement from 6th Fleet.
Read alsoIntl BALTOPS exercise begins in Finland todayIt is noted that Porter will enter ports and conduct bilateral exercises with partner navies. The operation in the Black Sea is "meant to enhance maritime security and stability, readiness, and naval capability with our allies and partners."
In September 2015, the U.S. and Ukraine conducted two weeks of drills in the Black Sea that "included maritime interdiction operations, anti-submarine warfare, and self-defense against small boat attacks," according to 6th Fleet.
Read alsoMilitary drills Anaconda-2016 start in PolandUSS Porter entered the Black Sea under the Montreux Convention, according to which the warships of non-Black Sea States can remain in the area for 21 days.
If you see a spelling error on our site, select it and press Ctrl+Enter