Bellingcat founder names main challenges for JIT in MH17 probe
12:20, 07 June 2016
World
Eliot Higgins, the founder of Bellingcat, a group of citizen journalists, finds it highly probable that the conclusions of the Joint Investigation Team in its inquiry into the causes of a MH17 crash in the summer of 2014 in Donbas, will coincide with the findings of his team and confirm that the plane was shot down from a Russian air defense missile system Buk, according to Apostrophe.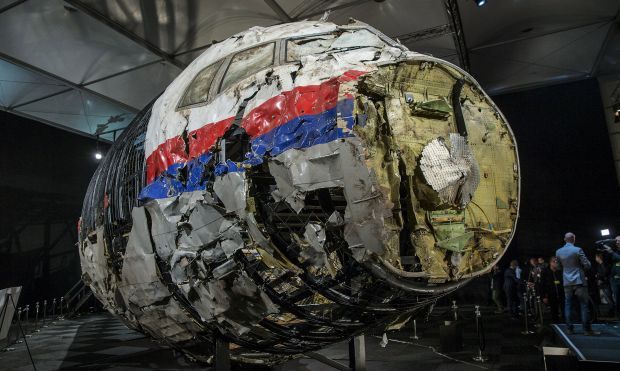 REUTERS
The main challenge that the Joint Investigation Team faces is to identify who exactly was inside the Buk launcher when the missile was shot that brought down flight MH17, according to Higgins who spoke with Ukraine's Apostrophe.
Read alsoMH17 probe at "very advanced stage": investigatorsEliot Higgins said his team is confident they have built a strong evidence base to bring to justice the Russian 53rd brigade, but much more difficult is to prove who exactly was the person who pushed the engage button.
He also said that the report makes it quite obvious the investigators' main version is that flight MH17  was brought down by a surface-to-air Buk missile, and not by a warplane as Russian "experts" suggested, advocating the version of a passenger aircraft having been shot down by a Ukrainian jet.
Read alsoBellingcat founder: Lawyer files suit against Russia, Putin about MH17 crash, conflict in UkraineHiggins suggested it was hard to say whether the investigators would point at a specific Buk launcher in the near future. However, he added that Bellingcat had given the public compelling evidence that this was, in fact, Buk launcher No.332 of the Russian 53rd brigade.
At the same time, answering the question of how the results of the official investigation will affect the Donbas conflict and the world's attitude toward Russian President Vladimir Putin, Higgins said he believed it would be difficult for other countries to deal with the state which killed 298 people and then lied repeatedly, falsifying the evidence.
As UNIAN reported earlier, on June 6, the Joint Investigative Team released photos of a Buk missile exhaust found at the crash site.
If you see a spelling error on our site, select it and press Ctrl+Enter